July 16, 2008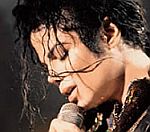 Michael Jackson's seminal track 'Billie Jean' has been voted the best dance song of all time, in a new survey. Listeners of BBC Radio 2 honoured the 1983 song, which was written by Jackson and co-produced by Quincy Jones, because it is instantly recognisable and its distinctive groove.
Read more >>

July 16, 2008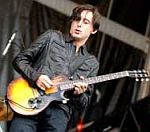 Dirty Pretty Things frontman Carl Barat has admitted that he has no immediate plans to return to the Libertines. Barat was recently quoted as saying that he had "unfinished business" with the group, which also featured Babyshambles' Pete Doherty.
Read more >>

July 16, 2008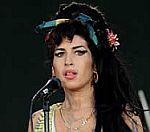 Amy Winehouse's mother, Janis, is apparently keen for her daughter to undergo a course of rehab in a house once owned by the late comedian Frankie Howard. Winehouse's mother is said to have expressed interest after hearing how Chris Bryne, a friend of the former Carry On star, overcame alcoholism in the country surroundings.
Read more >>

July 16, 2008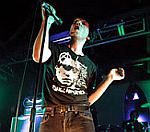 Charlatans frontman Tim Burgess has revealed that he recently had to have his front teeth replaced following years of performing. Burgess said he had "a habit of smacking my face with the mic" when singing, which forced him to go to Hollywood to see a specialist.
Read more >>

July 16, 2008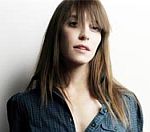 Footage of Canadian singer Feist performing on Sesame street has appeared online. The video shows the singer performing a special rendition of her hit single '1,2,3,4' while flanked by familiar puppets from the show.
Read more >>

July 16, 2008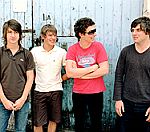 Arctic Monkeys producer James Ford has hinted that R'n'B might be one of the influences on the bands new album. Ford, who is producing the group's third LP, confirmed that the Arctic Monkeys had begun work on the follow-up to 2006's 'Favourite Worst Nightmare'.
Read more >>

July 16, 2008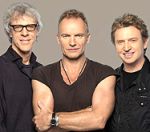 Police drummer Stuart Copeland has confirmed that the band will never play together again after their current reunion tour concludes next month. Copeland said the band's world tour, which began over a year ago, "was always planned as a very finite thing."
Read more >>

July 16, 2008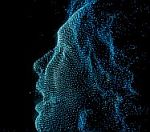 Radiohead have published a behind the scenes guide which documents the making of the video for their new single 'House of Cards'. As previously reported, the video was created utilising two types of 3D capture technology instead of traditional cameras.
Read more >>

July 16, 2008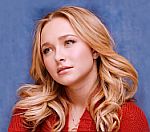 US actress Hayden Panettiere, who shot to fame in the television series Heroes, has promised that her debut album will be "eclectic". Panettiere's album, which is due early next this year, will be preceded by the single 'Wake Up Call', which hits stores on August 4th.
Read more >>

July 16, 2008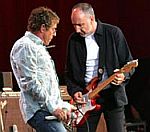 Who guitarist Pete Townshend appears to have launched a scathing attack on companies who offer people music downloads – calling the process "heartless". Although he is quoted as saying that the idea behind companies like iTunes is "brilliant", he said he prefers to buy music on CD.
Read more >>

July 16, 2008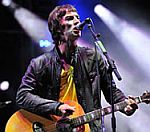 The Verve have been forced to cancel an appearance at a festival tonight (July 16th) because lead singer Richard Ashcroft has been taken ill. Ashcroft is suffering from severe pharyngitis and a chest infection and has been advised to rest by doctors.
Read more >>

July 16, 2008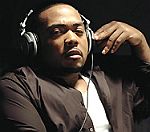 Timbaland has confirmed that he will produce the next studio album for the US rapper Jay-Z. The producer, whose previous collaborators include Madonna and Justin Timberlake, told MTV that he would make the record, which he has already called a "classic", accessible to everyone.
Read more >>

July 16, 2008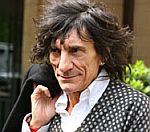 Rolling Stones guitarist Ronnie Wood has been admitted to rehab, a spokesperson has confirmed. The guitarist is said to be "seeking help" in his battle with alcohol.
Read more >>