July 23, 2008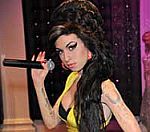 Amy Winehouse's waxwork model has been unveiled by Madame Tussauds in London. The much-anticipated waxwork, which was created without Winehouse's participation, was presented to the world's media by the singer's parents, Mitch and Janis.
Read more >>

July 23, 2008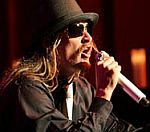 Kid Rock has been given a year's probation and ordered to pay a $1,000 fine following a fight in a waffle house in Atlanta. Rock has also been told to partake in 80 hours community service and attend anger management over the incident, which took place last October.
Read more >>

July 23, 2008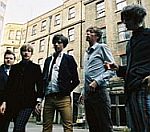 Joe Lean & The Jing Jang Jong have scraped their self-titled debut album, which was due to be released next month. The band have decided to shelve the record because it was recorded to early on in their career and wasn't representative of their current sound, their manager has revealed.
Read more >>

July 23, 2008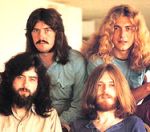 Rare Led Zeppelin memorabilia, including albums and concert tickets, is to go on display next month. The Memories in Music exhibition at Knebworth House will also feature clothing, badges and photographs of the band.
Read more >>

July 23, 2008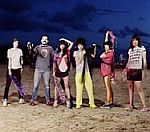 CSS have announced details of a new UK tour, which will get under way in Sheffield on October 5th. The band's tour, in support of their new album 'Donkey', will also take in shows in London (October 6th), Coventry (October 9th) and Manchester (October 10th).
Read more >>

July 23, 2008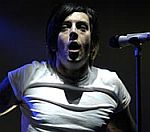 Lostprophets have been nominated for Best British Band at this year's Kerrang Awards. The welsh group, who have won the award for the last two years, face competition from Biffy Clyro, Bullet For My Valentine and You Me At Six.
Read more >>

July 23, 2008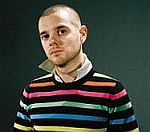 The Streets have announced details of a huge UK tour in support of their new album 'Everything Is Borrowed'. The group's dates will begin in Glasgow on October 4th and include shows in Manchester (October 5th), Newcastle (October 10th) and Bristol (October 17th).
Read more >>

July 23, 2008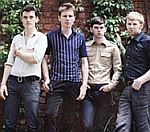 Franz Ferdinand frontman Alex Kapranos has described the Cribs collaboration with former Smiths guitarist Johnny Marr as "amazing". Kapranos, who produced The Cribs last album, said he had heard four or five songs on Ross Jarman's iPod.
Read more >>

July 23, 2008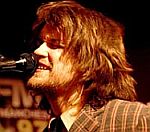 Guillemots frontman Fyfe Danferfield has told Gigwise that the band's recent adaptation of David Lynch's 1976 movie Eraserhead was completely "improvised". Speaking about the film, which was shown to crowds at last weekend's Latitude Festival in Suffolk, Dangerfield revealed that the group had only seen it once together before they made the adaptation.
Read more >>

July 23, 2008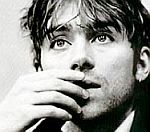 Damon Albarn, former Blur frontman, has confirmed that he will release a new album with Jamie Hewlett, the visual artist he teamed up with for Gorillaz. The duo's new album, entitled 'Journey To The West', will be released under their Monkey pseudonym.
Read more >>

July 23, 2008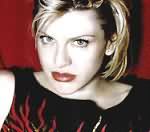 A management company has filed a lawsuit against Courtney Love over claims she failed to pay commission for the partial share of Nirvana's back catalogue. London & Co claim Love, the widow of Nirvana frontman Kurt Cobain, owes them 5% of the revenues received when she sold a portion of the song library last year.
Read more >>

July 23, 2008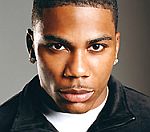 US rapper Nelly has compared the struggles of Amy Winehouse to the public battles of other legendary musicians, including Jimi Hendrix. The rapper, who said he wished the singer the best, said people don't understand that Winehouse "has to go through what she's going through".
Read more >>

July 23, 2008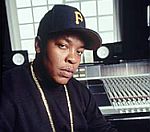 US rapper and producer Dr Dre says he hopes his new album, 'Detox', will be out in time for Christmas. Dre said he had only recently begun to feel like the project was coming together and that "it's something I can be proud of, and everybody is going to love it."
Read more >>