July 24, 2008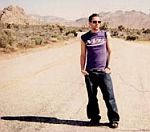 M83 has announced a North American tour in support of their fifth album, 'Saturdays=Youth'. The tour kicks off on November 13 at the Black Cat in Washington DC and wraps up on November 29 at the Henry Fonda Theater in Los Angeles.
Read more >>

July 24, 2008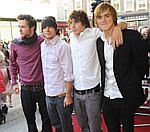 McFly's decision to give away copies of their new album 'RADIO:Active' with the Mail on Sunday failed to match the success of a similar promotion by Prince, early figures show. 2.4million copies of the newspaper were sold on Sunday – a boost of 300,000 units – each of which was accompanied by a copy of the album.
Read more >>

July 24, 2008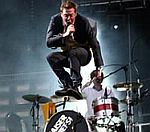 Kaiser Chiefs were reportedly barred from playing a small pub gig because their music would disturb guests. The band are said to have enjoyed the hospitality The White Hart Hotel in Cornwall so much that they wanted to say thank you with an impromptu gig.
Read more >>

July 24, 2008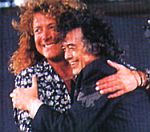 A reported rift between Robert Plant and Jimmy Page is thought to be the reason why Led Zeppelin have failed to announce further reunion shows. It's claimed that Plant was angered when his guitarist failed to acknowledge him when he collected the band's Best Live Act honour at the Mojo Awards last month.
Read more >>

July 24, 2008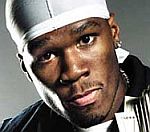 US rapper 50 Cent is suing Taco Bell after the American fast food chain used his name in an advertising campaign without asking permission. The Why Pay More? Advert encouraged the rapper to change his name to 79, 89 or 99 Cent in order to promote their value meals.
Read more >>

July 24, 2008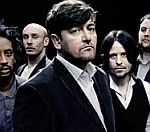 Guy Garvey has praised the strength of this years Mercury Music Prize nominees, which include his own band, Elbow. "It's just an incredibly strong list, I've got most of the records on there which is not always the case with the Mercury prize," he told the BBC.
Read more >>

July 24, 2008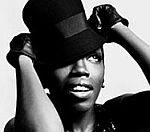 Estelle has claimed that she is the female version of US rapper Jay-Z. The singer is said to be overwhelmed that the rapper has begun to sample her recent hit 'American Boy' in his set.
Read more >>

July 24, 2008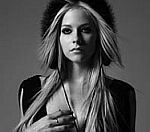 The video for Avril Lavigne's hit 'Girlfriend' earned the singer $1million in the last 12 months, it's been revealed. The video has clocked over 100million views from around the world since it was posted on YouTube by the singer's record label.
Read more >>

July 24, 2008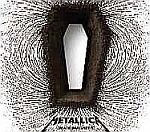 Metallica have announced the tracklisting for their new album, 'Death Magnetic'. The record, which is due out in September, will feature ten tracks, including 'That Was Just Your Life', 'Cyanide' and 'The Judas Kiss'.
Read more >>

July 24, 2008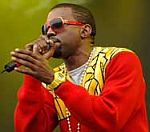 US rapper Kanye West will bring enough guests to fill 18 coaches when he headlines the Global Gathering Festival in Stratford-Upon-Avon tomorrow (July 25th), it's been claimed. The rapper's performance at the event will be his only UK festival appearance of 2008 and will feature the same set that was used on his recent US Glow in the Dark tour.
Read more >>

July 24, 2008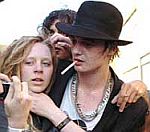 Babyshambles frontman Pete Doherty has pleaded guilty to smashing a photographer's camera. The incident took place in Somerset last August when Doherty became frustrated by News Agency photographer Cath Mead as she tried to take pictures of his then girlfriend, Irina Lazareanu.
Read more >>

July 24, 2008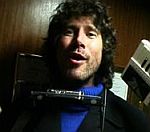 Neon Neon will play a free instore at Rough Trade East in London this evening (July 24th). The band, which is fronted by Super Furry Animals' Gruff Rhys, released their new single 'I Told Her On Alderaan' last week.
Read more >>

July 24, 2008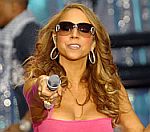 Mariah Carey has revealed that she hopes to be on the road in support of her new record by November. The singer, who released her new album 'E=MC
2
' earlier this year, had to put live plans on hold following her marriage to Nick Cannon.
Read more >>

July 24, 2008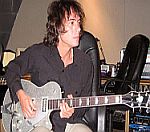 Fountains Of Wayne guitarist Jody Porter has announced the release of his debut solo album entitled 'Close To The Sun'. The album was recorded in New York and produced mostly by Tudor and Michael Porter. Strokes producer Gordon Raphael also produced one track.
Read more >>

July 24, 2008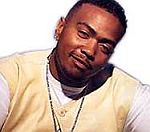 Madonna, US rapper T.I. And Rihanna are just some of the stars who look set to feature on Timbaland's new album. The record, the follow-up to 2007's 'Shock Value', will also star the Jonas Brothers, the producer says.
Read more >>

July 24, 2008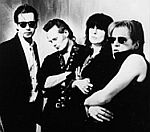 The Pretenders have announced the details on their ninth album, 'Break Up The Concrete'. The album, the band's first in 6 years, sees singer Chrissie Hynde collaborating with a group of new musicians.
Read more >>