July 2, 2008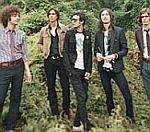 The Strokes guitarist Albert Hammond Jr has revealed that the band originally thought an offer to sign to independent record label Rough Trade was "a joke." Speaking to XFM, Hammond Jr said the band initially got a call from the label's boss Geoff Travis – who expressed an interest in signing them - when they were in Nwe York.
Read more >>

July 2, 2008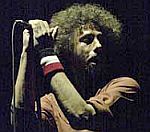 In the wake of the news that guitarist Tom Morello is to release another album, Rage frontman Zach De La Rocha has announced details of his first solo project. The singer is teaming up with John Theodore, formerly of the Mars Volta, to form a band called One Day as a Lion.
Read more >>

July 2, 2008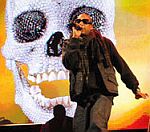 US rapper Jay-Z has seen a huge boost in sales of his music thanks to his headlining performance at last weekend's Glastonbury Festival. The rapper's 2004 single '99 Problems' is expected to chart in the top-25 this weekend, while his collaboration with Linkin Park, 'Numb/Encore', looks set to crack the top-40.
Read more >>

July 2, 2008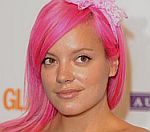 Lily Allen has tentatively entitled her forthcoming second album 'Stuck On The Naughty Step'. The singer, who was due to hand the record to her label bosses yesterday (July 1st), said the title came from her coverage in the media.
Read more >>

July 2, 2008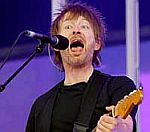 Radiohead frontman Thom Yorke is better known for his explorations in the world of Electronica, rather than Classical music. However the singer has now decided to follow band mate Johnny Greenwood and work on a classical album too.
Read more >>

July 2, 2008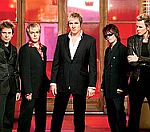 Duran Duran and producer Mark Ronson are considering recording a song for the next James Bond film, it's been reported. Keyboardist Nick Rhodes has been quoted as saying that the band would "love" to collaborate with the producer on a song for Quantum of Solace.
Read more >>

July 2, 2008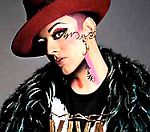 Boy George has been forced to cancel all of his upcoming American shows because officials have refused to grant him a visa to enter the country. The former Culture Club star, whose real name is George O'Dowd, have been due to kick off his 25-city tour in Aspen on July 25th.
Read more >>

July 2, 2008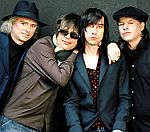 Primal Scream have just announced that they are to play a one-off secret show. The show will take place at an intimate venue in Glasgow on Monday July 7th.
Read more >>

July 2, 2008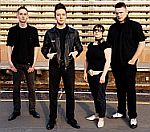 Glasvegas frontman James Allen joined Carl Barat on stage last night for a rendition of 'B.U.R.M.A'. The singer played guitar and sang the song with the rest of Dirty Pretty things to close the show.
Read more >>

July 2, 2008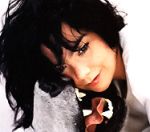 Bjork has been forced to cancel her scheduled performance at Sheffield City Hall tonight (July 2nd) because of "ongoing throat problems." A statement on the Icelandic singer's website says she has been advised by her doctors to rest her voice this week.
Read more >>

July 2, 2008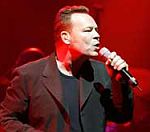 UB40 have described their ongoing feud with former bandmate Ali Campbell to the story of Spinal Tap. In their first interview since Campbell left the group in January, the band accused their former singer of going after money and demanding they sack their entire management company.
Read more >>

July 2, 2008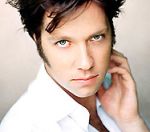 Rufus Wainwright has spoken for the first time about his brief friendship with Barbara Bush Jr – the daughter of President George W. Bush. In an interview with the Metro newspaper, the singer said he liked Bush Jr because "she's a fag hag."
Read more >>

July 2, 2008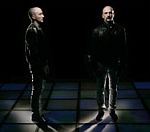 Electro-pop duo The Black Ghosts took time out at Glastonbury last weekend to tell Gigwise what they think of the highlight of the British festival calendar. "There was a time when I loved Glasto, but it's too big now, there are too many people," Simon Lord confessed.
Read more >>

July 2, 2008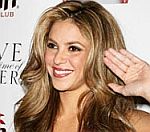 Pop star Shakira is in talks to sign a multi-million dollar deal with the concert promoter Live Nation, it's been reported. The singer is understood to be considering an all-encompassing agreement which will include her touring, recording and merchandise assets.
Read more >>

July 2, 2008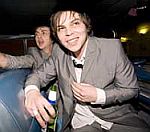 Supergrass are going to release their very ownrockumentory called Glange Fever on August 4th. The rockumentory follows the antics of the Diamond Hoo Ha men (aka Gaz & Danny from Supergrass) on their UK live club tour throughout December 2007.
Read more >>

July 2, 2008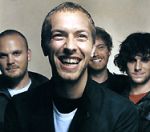 Coldplay's new album 'Viva La Vida or Death and All His Friends' has topped the US Album charts for a second week running. The band's fourth album sold 249,000 copies in its second week, according to new chart figures. The album has now sold nearly 1million copies in the US alone.
Read more >>

July 2, 2008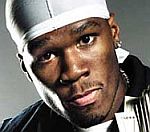 US rapper 50 Cent says it is up for the public to decide whether a song from the new G Unit album is an attack on fellow rapper T.I. In the song, entitled 'You So Tough', 50 Cent raps: "Nowadays this rap shit ain't adding up/ How niggas get caught with 10 machine guns, only get 12 months/ Oowee, don't talk to me/ You talk to him, you talking to them."
Read more >>