July 28, 2008

US rapper Kanye West proclaimed himself to be at the top of the hip-hop ladder as he headlined the Global Gathering Festival in Stratford-Upon-Avon tonight (July 25th). The rapper, who was making his only UK festival appearance of 2008, wowed a 55,000 strong crowd with hit-laden set that pulled tracks from his three studio albums.
Read more >>

July 28, 2008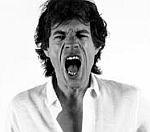 Rolling Stones frontman Mick Jagger will be surrounded by family and friends later as he celebrates his 65th birthday. The singer, who is now old enough to collect his pension, is expected to celebrate with a quiet dinner with girlfriend L'Wren Scott.
Read more >>

July 28, 2008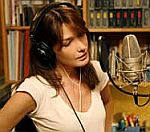 'As If Nothing Had Happened', the new album by Carla Bruni, the wife of French president Nicholas Sarkozy, has replaced Coldplay at the top of the French album chart. Bruni'a much critiqued record outsold Coldplay's 'Viva La Vida or Death and All His Friends' in its first full week of release.
Read more >>

July 28, 2008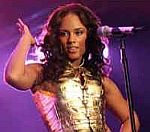 US R&B star Alicia Keys has been forced to apologise after it was revealed that adverts for her forthcoming concert in Jakarta promoted cigarettes to youngsters. Campaign group Tobacco Free Kids said posters made it appear like Keys' show was in association with Mild Live Production, a Indonesian subsidiary of tobacco firm Philip Morris International.
Read more >>

July 28, 2008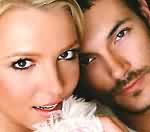 Britney Spears and Kevin Federline, the singer's ex-husband, have reached an agreement in their lengthy custody dispute. The singer will now pay Federline $20,000 in benefits a month – up $5,000 on their previous agreement. Spears must also make a one-off $250,000 payment to Federline's legal team.
Read more >>

July 28, 2008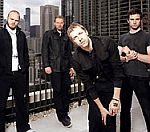 Coldplay's latest album 'Viva La Vida or Death and All His Friends' has returned to number one on the UK album chart. The band have now spent six non consecutive weeks at number one with their fourth album, which also topped the charts in the US.
Read more >>

July 28, 2008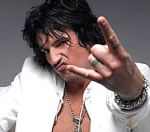 Motley Crue drummer Tommy Lee wants Hollywood actor Johnny Depp to play him in a new film about the band, it's been reported. Lee apparently believes Depp, whose past roles include the Captain Jack Sparrow in Pirates of the Caribbean, would be able to portray his persona perfectly.
Read more >>

July 28, 2008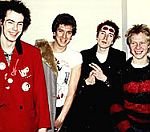 An early morning interview with the Sex Pistols, in which members of the band swear frequently, is the most requested TV clip ever. The interview caused uproar when it was originally aired in December 1976, prompting a barrage of complaints.
Read more >>

July 28, 2008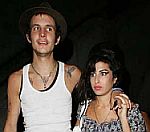 Amy Winehouse's husband, Blake Fielder-Civil, wants to move to the country with the singer when he is freed from prison, according to her father, Mitch. Mr Winehouse said Fielder-Civil, who is currently serving a 27 month sentence from assault and perverting the course of justice, wants them to escape the temptation of drugs.
Read more >>

July 28, 2008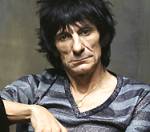 Rolling Stones guitarist Ronnie Wood, who is currently in rehab, has said he will return to the group before 2010. Wood apparently telephoned frontman Mick Jagger, who celebrated his 65th birthday on Saturday, to reaffirm his commitment.
Read more >>

July 28, 2008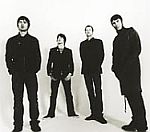 Alan McGee, the man who discovered Oasis, has revealed that he originally thought the band were fascists. Speaking to Uncut, McGee said the group's original practice space used to have a Union Jack hanging in it, which at the time was a symbol usually associated with right-wing parties.
Read more >>

July 28, 2008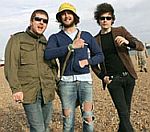 The Fratellis frontman Jon Fratelli says he may never fly again after a Qantas jet from Heathrow to Melbourne was forced to make an emergency landing. Fratelli, who is due to catch the same flight today (July 28th), said reports of last weeks incident had reignited his fear of flying.
Read more >>

July 28, 2008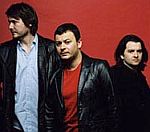 Manic Street Preachers will play a six song gig this autumn at the Royal Festival Hall. The band's show on September 12th will feature just the six tracks they recorded for their original record label, Heavenly Records.
Read more >>

July 28, 2008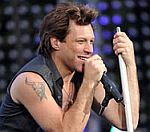 Bruce Springsteen and the E Street Band are vying with Bon Jovi as to who claims the biggest US tour of 2008. Currently both acts are tipped to end the year with tickets sales of $70 million – but Springsteen's revenue could climb higher depending on depending on demand for the second leg of his US tour, which gets under way this week.
Read more >>

July 28, 2008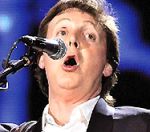 Sir Paul McCartney says memories of The Beatles first US tour came flooding back to him during his recent appearance at the Shea Stadium in New York. McCartney was a surprise special guest during Billy Joel's concert at the Stadium on July 18th, performing the Beatles tracks 'I Saw Her Standing There' and 'Let It Be'.
Read more >>

July 28, 2008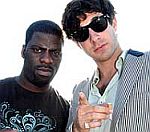 Mark Ronson has said headlining the Global Gathering festival last weekend was more special than playing Glastonbury. The producer, who topped the bill alongside Kanye West at the festival in Stratford, said he felt as though the crowd was there just to see him.
Read more >>

July 28, 2008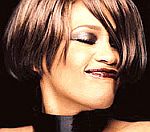 A new song, entitled 'Like I Never Left', which features both Whitney Houston and Akon has appeared online. The track, which has since been removed from a number of video-sharing websites, is the first time Houston has appeared on a song since 2003's 'One Wish (for Christmas)'.
Read more >>

July 28, 2008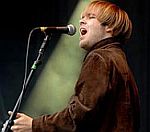 The Coral have announced details of a new single and a singles collection this autumn. The Wirral five-piece will release the track 'Being Somebody Else' on September 8 as a limited edition 7" and digital download, while the imaginatively titled album 'The Singles Collection' will follow a week later.
Read more >>

July 28, 2008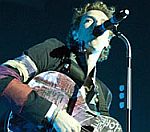 Coldplay and Jay-Z closed this year's edition of the Pemberton festival yesterday (July 27th) – an event which had been plagued by travel chaos. The headline acts both performed on the main stage at the three day festival in B.C. Mountain, which was in its first year.
Read more >>

July 28, 2008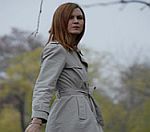 Juliana Hatfield has announced an upcoming tour of the US in support of her 10th solo album, 'How To Walk Away'. The tour kicks off September 9 at IOTA in Washington, DC and wraps up in New York on October 23 as part of the CMJ Festival.
Read more >>

July 28, 2008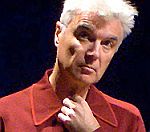 Brian Eno and David Byrne have revealed details on their upcoming release 'Everything That Happens Will Happen Today'. 27 years in the making, the electronic gospel album will be released through the website everythingthathappens.com.
Read more >>

July 28, 2008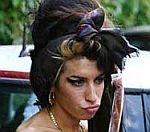 Amy Winehouse has been admitted to hospital in London after being taken ill at her home in North London. The singer was rushed to University College Hospital by ambulance shortly after 8.40pm this evening (July 28th).
Read more >>