July 31, 2008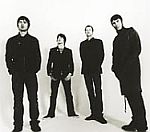 Oasis have released a clip of their new single 'Shock Of The Lightning' on YouTube. The snippet of the track comes at the end of a promotional trailer for their upcoming album, 'Dig Out Your Soul'.
Read more >>

July 31, 2008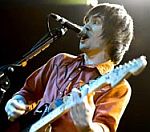 Panic At The Disco and Dashboard Concessional have announced they will be co-headlining the first ever Rock Band Live tour this fall. The tour kicks off on October 5 in San Diego and wraps up on November 14 in Hoston.
Read more >>

July 31, 2008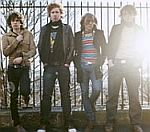 Two team mates in Britain's Olympic sailing squad have been forced to change the name of their boat after officials at the games deemed it inappropriate. Ben Rhodes and Stevie Morrison were told their boat, Jackie Big Tit's, named after a song by the Kooks, was not suitable for the games, which get underway in China next month.
Read more >>

July 31, 2008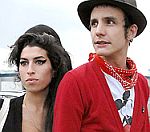 Amy Winehouse's husband, Blake Fielder-Civil, is on the verge of a nervous breakdown, according to new reports. Fielder-Civil, who was sentenced earlier this month to 27 months behind bars, is said to have started Samaritan counselling to help him through his depression.
Read more >>

July 31, 2008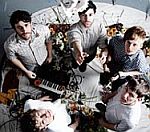 Foals have vowed not to cut their hair until they have finished recording their second album. The band, who are currently on tour in the Far East, promised that the follow-up to their debut 'Antidotes' would be both eager and optimistic.
Read more >>

July 31, 2008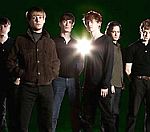 Noel Gallagher was unable to perform with The Coral earlier this week because he forgot he was going on holiday, it's been claimed. The Oasis guitarist had been widely expected to join the band during their acoustic performance at the Colliseum Theatre in London on Tuesday (July 29th).
Read more >>

July 31, 2008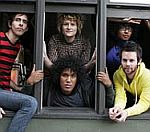 Black Kids recorded an online session for Yahoo in Los Angeles earlier this week – only to be told afterwards that they had played through an earthquake. The band were performing 'I'm Not Gonna Teach Your Boyfriend' when the quake, which had a magnitude of 5.8, struck the southern half of the city on Tuesday (July 29th).
Read more >>

July 31, 2008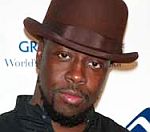 US rapper Wyclef Jean has been sued by a jewellery company in New York for allegedly failing to pay for a number of items. Jacob & Co claim Jean bought watches and other pieces of jewellery worth $300,000 which he has failed to pay for.
Read more >>

July 31, 2008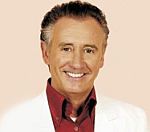 Cover of the Arctic Monkeys and The Human League will appear on a new album by Tony Christie, which pays homage to legendary musicians from Sheffield. 'Made In Sheffield', which has been produced by Richard Hawley, also includes a new song written by former Pulp frontman Jarvis Cocker.
Read more >>

July 31, 2008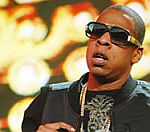 US rapper Jay-Z says his recent European tour, which included an appearance at Glastonbury, was one of the greatest experiences of his performing career. Speaking to Rolling Stone, the rapper, whose real name is Shawn Carter, praised fans who had come to see him.
Read more >>

July 31, 2008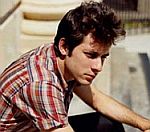 Mark Ronson says he and Amy Winehouse are both "gutted" that they lost out in the race to record the next James Bond theme. The pair began recording a track for the new film, entitled Quantum of Solace, earlier this year but the sessions were cancelled due to Winehouse's personal problems.
Read more >>

July 31, 2008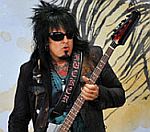 Motley Crue are to have an official day named after them by the City of Los Angeles' mayor's office. From now onwards, today – July 31st – will be known as Motley Crue Saints of Los Angeles Day, in honour of their new album of the same name.
Read more >>

July 31, 2008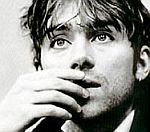 Damon Albarn says he only agreed to play a longer set at the recent Lyon Festival because organisers gave him a table tennis table. Albarn's revelation came in an interview with the Radio Times, in which he admitted to be obsessed with the sport.
Read more >>

July 31, 2008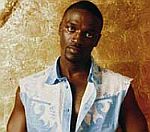 US rapper Akon says he has no plans to retire – despite achieving his lifelong ambition of working with Michael Jackson. Akon recently collaborated with Jackson on a track entitled 'Hold My Hand', which will feature on the rapper's next studio album, 'Acquitted'.
Read more >>

July 31, 2008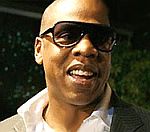 US rapper Jay-Z has denied that Timbaland will produce every track on his next studio album - and hinted that Kanye West may yet feature on the record. Speaking earlier this month, Timbaland said he had been given the go ahead to produce the rapper's next album, the follow-up to 2007's 'American Gangster'.
Read more >>