July 8, 2008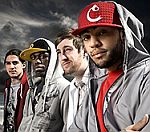 Gym Class Heroes frontman Travis McCoy apologized to fans attending Warped Tour in Dallas for his recent altercation with a fan. McCoy stated on stage, "It was uncalled for and out of hand...if you are tired of ignorant people put your hands up like that," and encouraged fans to hold up the peace sign.
Read more >>

July 8, 2008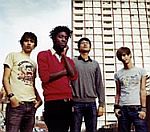 Bloc Party have revealed that they will release a new single, entitled 'Mercury', next month. The band, who are currently recording their third album, made the announcement during a special radio appearance last night.
Read more >>

July 8, 2008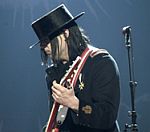 White Stripes frontman Jack White has written a poem about Detroit, in which he declares his love for the city. The poem, published in Sunday's edition of the Detroit Free Press, follows controversial comment's the singer made about the city in 2006.
Read more >>

July 8, 2008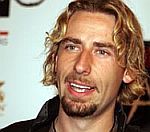 Nickelback have signed a multi-million dollar all-encompassing deal with the concert promoter Live Nation. The three-album and tour deal means that the company will assume control of the Canadian bands recording, touring and business assets.
Read more >>

July 8, 2008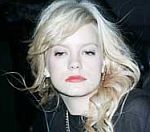 Lily Allen has updated the status of her relationship with Chemical Brothers member Ed Simons. The couple, who split earlier this year shortly after Allen suffered a miscarriage, made the announcement in their Facebook status update.
Read more >>

July 8, 2008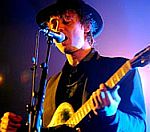 Pete Doherty cancelled Babyshambles scheduled appearance at the Rock Werchter festival last weekend to attend the birth of one of his cats, it's been claimed. Babyshambles had been due to perform in Belgium on Saturday (July 5th) and apparently forfeited a £65,000 fee by not playing.
Read more >>

July 8, 2008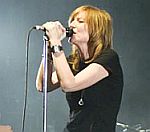 Portishead guitarist Adrian Utley has revealed that the band have started work on their fourth album. Utley said that the band, who released their long-awaited third album, entitled 'Third', earlier this year, were already "getting a bit of a plan together."
Read more >>

July 8, 2008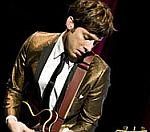 Producer Mark Ronson has vowed to auction his NME award on eBay after the music publication gave his recent performance at Glastonbury a bad review. Writing on his blog, Ronson said he was alerted to the review when the journalist who it was credited to emailed him to deny responsibility for the article.
Read more >>

July 8, 2008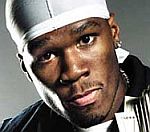 US rapper 50 Cent has spoken for the first time about the ongoing custody battle with his former girlfriend Shaniqua Tompkins. The rapper currently has restricted access to their 11-year-old son, Marquis, after Tompkins took out a temporary restraining order against him last month.
Read more >>

July 8, 2008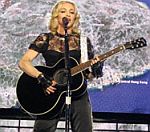 Britney Spears will appear on Madonna's forthcoming Sticky & Sweet world tour, it's been confirmed. A spokesperson for Spears told People that the singer will film a "secret" video for Madonna's tour "in the next week or so".
Read more >>

July 8, 2008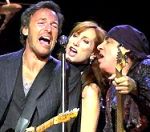 Bruce Springsteen is to release a new EP which features the final performance from his late keyboardist Danny Federici. Federici, who died in April following a three year battle with melanoma, stars on '4th Of July, Asbury Park (Sandy)' – one of the EP's four tracks.
Read more >>

July 8, 2008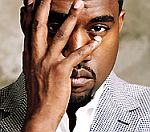 US rapper Kanye West has responded to reports that claimed his managers had advised him to seek anger management therapy. In a blog on his website, the rapper said he has "never had any conversations about anger management", adding: "If anything, I need anger enhancement."
Read more >>

July 8, 2008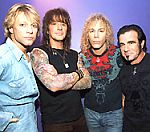 Free tickets for Bon Jovi's summer concert in New York have been selling for as much as $1000 on eBay, it's been revealed. Tickets for the concert in Central Park had originally been given to fans for free but a number have since appeared on the online auction website.
Read more >>