July 4, 2008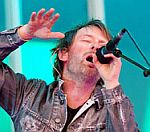 Radiohead were on fine form this evening as they headlined the opening night at this year's Roskilde Festival in Denmark. The band seemed in good spirits off the back of their recent UK dates. They go on to play festival spots in Belgium, France and Germany in the coming weeks before crossing the pond to tour the states in August.
Read more >>

July 4, 2008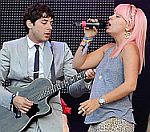 Lily Allen made a surprise appearance alongside Mark Ronson at the Wireless Festival in London yesterday (July 3rd). Sporting leopard skin leggings and a blue top, Allen appeared towards the end of Ronson's set in Hyde Park to perform her own song 'Littlest Things' and a cover of Kaiser Chiefs 'Oh My God'.
Read more >>

July 4, 2008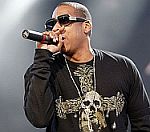 Jay-Z used samples of songs by Estelle, Rihanna and Michael Jackson as he closed day one of the Wireless Festival in London last night (July 3rd). Making his second headlining appearance at a festival in under a week, following his controversial performance at Glastonbury, the rapper treated 30,000 fans and a host of celebrities in Hyde Park to a set laden with his greatest hits.
Read more >>

July 4, 2008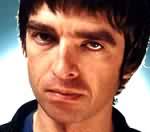 Noel Gallagher has revealed that he wanted to name the new Oasis album 'Bag It Up' – until he found out that Geri Halliwell has a song of the same name. Speaking to Mojo, Gallagher revealed that it was his partner, Sara McDonald, who pointed out the similarity with a song by the former Spice Girl.
Read more >>

July 4, 2008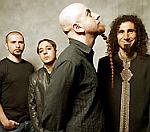 System of a Down guitarist Daron Malakian has told Gigwise that it is unlikely his old band will reunite any time soon. Malakian, alongside System drummer John Dolmayan, are set to make their return to the music scene with new band Scars On Broadway, following the success of frontman Serj Tankian's solo project.
Read more >>

July 4, 2008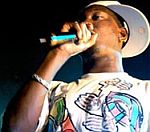 Dizzee Rascal has revealed that he re-wrote the lyrics to the Ting Ting's song, 'That's Not My Name', which he recently covered, while stuck in traffic. Rascal covered the band's number one single earlier this week on Radio 1's live lounge, changing the lyrics to include several references to his record label Dirty Stank.
Read more >>

July 4, 2008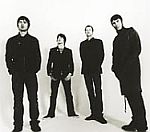 Oasis are due to be honoured with a lifetime achievement award at the Silver Clef Awards this evening (July 4th). Now on their seventh album 'Dig Out Your Soul', the award will come as a timely reminder of how successful and influential the Manchester lads were in the 90s.
Read more >>

July 4, 2008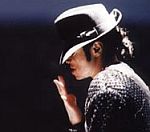 US songwriter Claude Kelly says he was left "literally shaking" after being played Akon's new song 'Hold My Hand', which features Michael Jackson. Kelly, who wrote the track, said he had no idea that Akon intended to employ Jackson to sing on the song.
Read more >>

July 4, 2008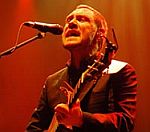 Singer David Gray has condemned using music – including his own – to torture prisoners. "What we're talking about here is people in a darkened room, physically inhibited by handcuffs, bags over their heads and music blaring at them," he told the BBC.
Read more >>

July 4, 2008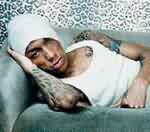 Trip Hop pioneer Tricky has called his ex Massive Attack band mate "a control Freak". Speaking to Stool Pigeon, the producer revealed why everyone connected with the group fell out.
Read more >>

July 4, 2008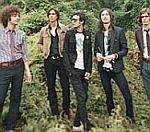 Strokes guitarist Albert Hammond Jr has revealed that the band are planning to meet up to discuss making their fourth album. Hammond Jr, who has recently established a successful solo career, said he was "excited" by the prospect of making another album but denied reports he was to blame for the long hiatus.
Read more >>

July 4, 2008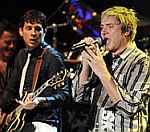 Duran Duran frontman Simon Le Bon says he feared Mark Ronson "was on drugs" when they initially discussed the prospect of performing together. As previously reported, Ronson remixed a number of Duran Duran's hits at a special concert in Paris on Wednesday (July 2nd).
Read more >>

July 4, 2008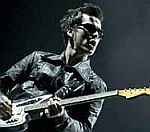 Stereophonics have revealed they may release a new studio album later this year. Speaking to MTV Italy during the Heineken Jammin' Festival in Venice, frontman Kelly Jones is quoted as saying: "We're always in the studio. We've finished mixing some new songs last week, and they're going to come out at the end of the year, and this will be our seventh album."
Read more >>

July 4, 2008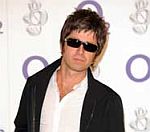 Members of Oasis were on hand this lunchtime to collect their lifetime achievement honour at the Silver clef Awards in London. Noel Gallagher was joined by a host of guests at a special the ceremony, which was held in the capital's Hilton Hotel.
Read more >>

July 4, 2008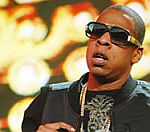 US rapper Jay-Z has revealed that he would like to work with Oasis – despite the band's guitarist Noel Gallagher calling the rapper's booking at Glastonbury "wrong". "Anyone," Jay-Z, whose real name is Shawn Carter, said, when asked who he would like to work with next.
Read more >>