July 30, 2008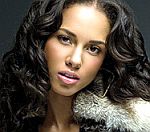 Alicia Keys and Jack White have teamed up to record the theme song to the latest Bond movie, 'Quantum Of Solace'. The song is titled 'Another Way To Die' and was written and produced by Jack White. White will be playing drums on the track as well.
Read more >>

July 30, 2008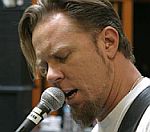 Metallica will play two club shows in Berlin and London this September, it's been announced. The two shows – in Berlin on September 12th and London three days later – will support the band's new album 'Death Magnetic'.
Read more >>

July 30, 2008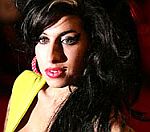 Amy Winehouse's father, Mitch, is apparently convinced that someone spiked his daughter's drink with an ecstasy tablet on Monday evening (July 28th). Winehouse was taken to hospital by ambulance and kept under observation until yesterday morning after falling ill at her home in Camden.
Read more >>

July 30, 2008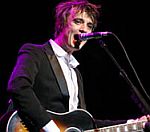 Pete Doherty has spoken for the first time about his break up from supermodel Kate Moss. The pair's relationship, which ended over a year ago, was one of the most talked about and high profile romances in recent years.
Read more >>

July 30, 2008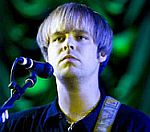 The Coral triumphed at a very special one-off show in the capital last night (July 29). The Wirral five-piece performed an acoustic set at the grand surroundings of the Coliseum in Covent Garden, London – a venue that's usually home to the English National Opera.
Read more >>

July 30, 2008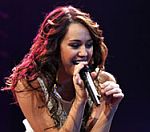 Teenager Miley Cyrus, star of Disney's Hannah Montana, has revealed that her ideal man is Coldplay frontman Chris Martin. The actress, who recently launched a singing career, said she would like nothing more than a 16-year-old version of the Coldplay star.
Read more >>

July 30, 2008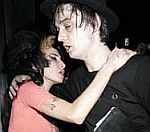 Babyshambles frontman Pete Doherty has admitted that he finds stories about Amy Winehouse, including her battle with emphysema, "heartbreaking". In an interview with Loaded magazine, Doherty, who is close friends with the singer, said he felt sorry for her.
Read more >>

July 30, 2008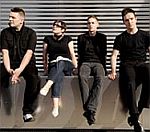 Glasvegas have unveiled details of a massive UK tour, which will get underway in Birmingham on August 27th. The 16-date jaunt also includes dates in Stoke (August 28th), York (September 15th) and London (September 23rd).
Read more >>

July 30, 2008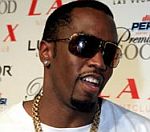 US rapper Nelly has been unveiled as the face of fellow hip-hop star P Diddy's new range of men's underwear. The campaign, which launches this autumn, depicts the rapper in lavish surroundings in the Hollywood Hills.
Read more >>

July 30, 2008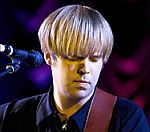 The Coral's lead singer James Skelly has revealed that their forthcoming singles collection has helped them to forget about the past – and the departure of former guitarist Bill Ryder-Jones. Speaking to BBC 6Music, Skelly said the collection, which will also be accompanied by a CD containing unreleased and live tracks, would help them regain their "momentum".
Read more >>

July 30, 2008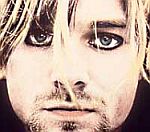 The lives of Kurt Cobain, Jimi Hendrix and a host of other musicians who all died at the age of 27 are to be remembered in a new exhibition. Forever 27, which also features Brian Jones, Jim Morrison and Janis Joplin, will open in London this September.
Read more >>

July 30, 2008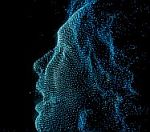 Radiohead are giving fans the chance to download a high quality version of the video to their new single 'House of Cards'. The video, which has been available on YouTube for the last few weeks, was shot without using cameras.
Read more >>

July 30, 2008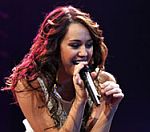 Miley Cyrus has the #1 album in the U.S. with her latest album 'Breakout'. Despite the controversy the teen singer has faced following her racy Vanity Fair photo shoot, she sold a total of 371,000 copies in her first week, making her the female singer with the second-biggest sales week for the year following Mariah Carey.
Read more >>

July 30, 2008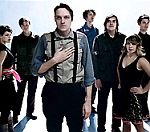 Arcade Fire gave Radiohead a special guided tour of Montreal when the band last played in the city, it's been revealed. Radiohead's bassist Colin Greenwood said the two group's shared bagels and coffee on the steps of a church in the Mile End area of the city.
Read more >>

July 30, 2008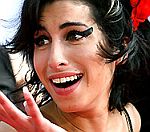 Amy Winehouse was not rushed to hospital on Monday evening because a friend spiked her drink with ecstasy, her father, Mitch, says. A source, apparently close to Mr Winehouse, told today's Sun newspaper that he was "certain" someone had spiked his daughter's drink.
Read more >>

July 30, 2008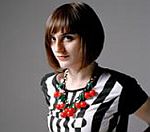 Yelle has announced a fall tour of North America in support of her album 'Pop Up'. The tour kicks off in Dallas on October 7 and wraps up on November 2 in San Diego. The shows mark the French singer's largest in North America to date.
Read more >>