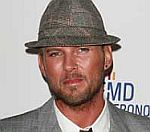 Bros
drummer Luke Goss has denied claims made by his brother, Matt, that the 80s boy band are set to reunite for a tour.
Earlier this week Matt Goss claimed that his brother and former bassist Craig Logan were all "definitely" ready to reform.
However, in a statement, Luke Goss's manager David Wood said "to clarify recent rumours, at this time Luke is not involved in a Bros reunion."
During their career Bros had eleven hit singles and three top-20 albums in the United Kingdom but began to disband when Logan left the group in 1989.
The Goss brothers eventually went their separate ways three years later.
While Matt Goss and Logan have remained in music, Luke Goss has gone on to established himself as an actor in the United States.
(by Jason Gregory)