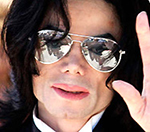 Michael Jackson
's Neverland ranch is set to be recreated in Las Vegas, it has been revealed.
The previous home of Jackson will now be immortalised in Mandalay Bay hotel-casino in Las Vegas. The entertainment complex will include 'Jackson-themed lounge, an interactive memorabilia museum and a theatre set to up look like Neverland. 
"This place, Mandalay Bay, is going to become the home of Michael Jackson in many, many ways, very few fans would ever get to visit Michael's Neverland Ranch because of its remote location,"Cirque du Soleil president Daniel Lamarre told Billboard.
The complex is due to open in 2013 as part of the ongoing business relationship between Cirque du Soleil and the Jackson estate.
(by Holly Frith)