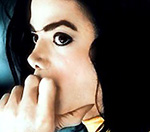 A defence lawyer for the doctor accused of
Michael Jackson
's manslaughter has claimed the singer committed suicide.
Edward Chernoff told a pre-trial hearing for his client Dr Conrad Murray, who has pleaded not guilty, that the late singer was anguished about his poor financial situation.
"The crux of the defence is going to be that Michael Jackson engaged in a desperate act and took desperate measures that caused his death," Chernoff said.
"We believe at the time Michael Jackson died he was a desperate man in relation to his financial affairs."
The defence is seeking access to Jackson's financial records, but Deputy District Attorney David Walgren accused them of trying to shift the focus of the trial, reports the Associated Press.
The judge refused the grant access and told the defence: "I'm not going to turn an involuntary manslaughter trial into some kind of an escapade in analysis of the finances in Michael Jackson's entire life."
(by Jason Gregory)