April 14, 2011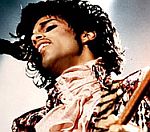 Formula 1 racing car driver Lewis Hamilton has bought one of Prince's guitars for $100,000. Appearing on US TV show George Lopez Tonight, the singer said he auctioned off the Fender Stratocaster to the driver as part of his effort to help arts, education and environment funds.
Read more >>

April 14, 2011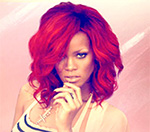 Rihanna has revealed that she turned down the US X Factor job as she is too busy. The singer was one of a number of musicians asked to join Simon Cowell on the American version of the X Factor.
Read more >>

April 14, 2011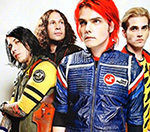 My Chemical Romance have recorded a special version of their single 'Sing' for the victims of the recent Japanese earthquake and Tsunami. The new version, which can be watched below, features classic orchestral Japanese themes.
Read more >>

April 14, 2011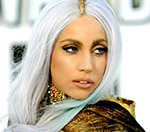 Lady Gaga has compared her new album 'Born This Way' to "heroin". The singer said the album's title track, which was released as a single in February, was an easy introduction into the rest of the album.
Read more >>

April 14, 2011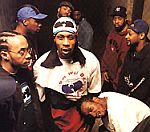 Wu-Tang Clan have announced details of their first UK tour in four years. The hip-hop collective of  RZA, GZA, Method Man, Raekwon, Ghostface Killah, Inspectah Deck, U-God and Masta Killa will perform five dates.
Read more >>

April 14, 2011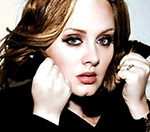 Adele has admitted that she likes seeing Lady Gaga and Katy Perry's boobs and bum. The singer, who returned to the top of the US chart with '21' this week, said that she doesn't mind when other female singers show of their bodies but that she never will.
Read more >>

April 14, 2011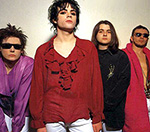 Manic Street Preachers have been added to the line-up for this year's iTunes festival in London. The free event will feature a total of 62 bands over 31 nights at the Roundhouse in Camden.
Read more >>

April 14, 2011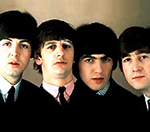 John Lennon's handwritten 'Lucy In The Sky With Diamonds' lyrics are up for auction. The 'Lucy In The Sky With Diamonds' lyrics, taken from the 1967 album 'Sgt Pepper's Lonely Hearts Club Band', are expected to fetch up to 200,000 dollars (122,000 pounds) when they go up for auction in May, reports BBC.>
Read more >>

April 14, 2011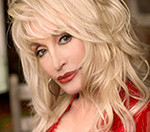 Dolly Parton has revealed that she would love to do a duet with Elton John at the upcoming royal wedding. The singer said that her song 'I Will Always Love You' would be the perfect fit for Prince William and Kate Middleton's wedding.
Read more >>

April 14, 2011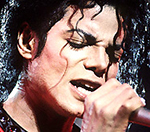 Mohamed Al Fayed has been offered a role in a new musical about Michael Jackson. The former Harrods owner and chairman of Fulham football club came under fire earlier this month when he unveiled a statue of the late singer outside the club's stadium.
Read more >>

April 14, 2011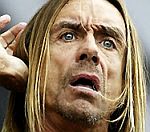 Iggy Pop and Ke$ha have teamed up for the latest PETA campaign against the clubbing of baby seals. Both singers appear in a new campaign which aims to combat the Canadian government's attempts to market baby seal fur internationally. 
Read more >>

April 14, 2011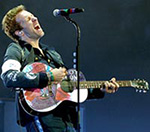 Coldplay frontman Chris Martin covered Oasis' 'Wonderwall' during a secret gig in London last night (April 13). The singer played a short three-song set at a benefit gig at the Boogaloo pub in Highgate curated by actor Simon Pegg.
Read more >>

April 14, 2011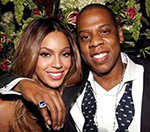 Beyonce could be joined by some famous friends during her headline set at this year's Glastonbury festival, it has been reported. The singer, who is set to headline the Sunday night (June 26) of the the Somerset festival, will be joined by Jay-Z, Kanye West, Chris Martin and Gwyneth Paltrow, reports The Mirror. In 2007, Beyonce was present when her husband Jay-Z headlined the festival.
Read more >>

April 14, 2011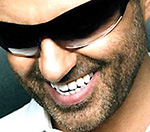 George Michael has announced the release details for his wedding song for Prince William and Kate Middleton. The former Wham! Star selected a song to cover after putting out a request to his fans, but he has refused to reveal its identity.
Read more >>

April 14, 2011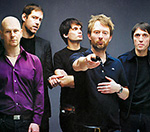 Radiohead have revealed that they won't be releasing 'The King Of Limbs' part two. The band, who released the eight-track album 'The King Of Limbs' last month, have had fans speculating whether they would release a further album with the left over tracks.
Read more >>

April 14, 2011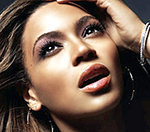 A snippet of Beyonce's new single has leaked online. The single, entitled 'Who Rule The World', is the first single set for release for Beyonce's anticipated new album.
Read more >>

April 14, 2011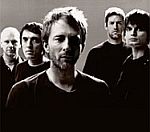 Two snippets of Radiohead's forthcoming release for Record Store Day has leaked online. The band are due to release 'Supercollider' and 'The Butcher' on a seven-inch vinyl single on April 16.
Read more >>

April 14, 2011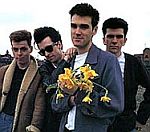 The Smiths are to re-release their third album 'The Queen Is Dead' for Record Store Day this Saturday (April 16). The album, originally pressed as a single-disc gatefold 12" vinyl in 1986, the new release has been re-worked onto 10" format.
Read more >>