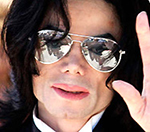 Photos of
Michael Jackson
's autopsy should not be shown to the jury at the trial of his doctor, Conrad Murray, the defence has said.
In court papers released this week, the defence said the images were too "graphic, gruesome and highly prejudicial".
They said they feared that presenting the pictures would influence the jury to base their decision on "emotional grounds" and not "on the evidence presented".
They also wanted references to Dr Murray's trips to strip clubs to be omitted, reports Reuters.
Dr Murray has been charged with involuntary manslaughter over the singer's death in June 2009. He has pleaded not guilty.
If found guilty, the singer's personal physician could face up to four years in prison.
(by Jason Gregory)