March 26, 2008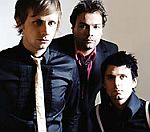 The mighty Muse are offering their fans the chance to perform with them at their Royal Albert Hall show in aid of Teenage Cancer Trust next month. Tickets for the fundraiser went for a pricey £70 and sold out within minutes of going on sales earlier this year. Now Matthew Bellamy and co. are offering a hundred lucky winners the chance to win seats wrapped around the back of the stage.
Read more >>

March 26, 2008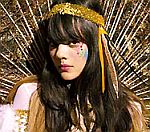 Bat For Lashes will support Radiohead on their UK and European tour this summer, it's been revealed. The Mercury Music Prize nominated act will join the group on every date, including their two nights at Victoria Park in London in June.
Read more >>

March 26, 2008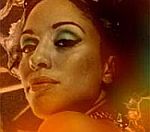 Martina Topley Bird will play her first live gig in four years at a one-off gig on April 2nd, kicking off a new club night in East London hosted by Scruffy Bird. Martina first lept into the musical limelight on Tricky's Maxinquaye in 1995. Now, over a decade later, she is preparing to release a new album entitled 'The Blue God', produced by Danger Mouse, on May 12th this year.
Read more >>

March 26, 2008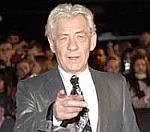 Sir Ian McKellen, who played Gandalf in the Lord Of The Rings trilogy, will make a cameo appearance in the new Guillemots video. The English actor, who admits to being a fan of the group, filmed his guest spot earlier this week.
Read more >>

March 26, 2008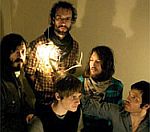 Washington based baroque-rockers, Fleet Foxes, have announced that they will release their self-titled debut album on June 2 through Bella Union. The full-length release follows their much acclaimed 'Sun Giant' EP earlier this year via.
Read more >>

March 26, 2008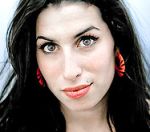 Troubled songstress Amy Winehouse has admitted that she needs to return to rehab, according to a source printed in The Sun newspaper. Winehouse, 24, was recently seen out with scabby skin after being diagnosed with impetigo, a skin infection that often comes as a side-effect of crack cocaine abuse.
Read more >>

March 26, 2008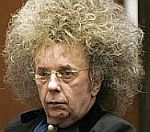 Superior Court Judge Larry Paul Fidler has signed a declaration saying that he was not biased or prejudiced against any party in the Phil Spector murder trial last year. The declaration was part of a defense motion that sought to disqualify the judge from presiding over the retrial under the suspicion of prejudice against the music producer.
Read more >>

March 26, 2008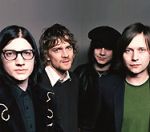 The Raconteurs have published a video for, 'Salute Your Solution', which is believed to be the first single from their new album, 'Consolers Of The Lonely'. Directed by Autumn De Wilde, the video features pictures of the band which have been sequenced to the music.
Read more >>

March 26, 2008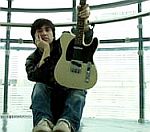 Modest Mouse guitarist Johnny Marr has revealed that the band are "fired up" about the prospect of touring alongside R.E.M on their US tour in May. The former Smiths guitarist said that he was also keen to hear the band's new album, 'Accelerate', live for the first time.
Read more >>

March 26, 2008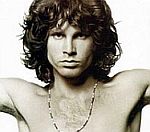 A federal appeals court on Tuesday ruled that a lawsuit over an insurance policy covering 'advertising injury' should proceed, after in-fighting over name ownership escalated among ex-members of The Doors. The sixties rock back attempted to carry on after the death of their lead singer, Jim Morrison, in 1971, but eventually split up.
Read more >>

March 26, 2008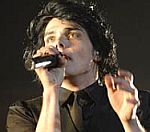 My Chemical Romance have been unveiled as one of the main acts at this year's Beale Street Music Festival in Memphis. The band will be joined by host of other musicians at the event, including Cat Power, Lou Reed, Fergie and Sheryl Crow.
Read more >>

March 26, 2008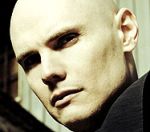 Smashing Pumpkins frontman Billy Corgan has revealed that the band's former record label Virgin had no right to use their name for promotional purposes. Corgan said that Virgin Records, which was the band's home until they split in 2000, had crossed the "Rubicon".
Read more >>

March 26, 2008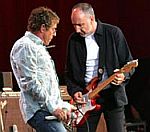 A celebration of the work of The Who will take place at this year's VH1 Rock Honours event in Los Angeles, organisers have announced. The mod icons will be the only act to be honoured at the 2008 ceremony, following in the footsteps of Heart, ZZ Top and Ozzy Osbourne.
Read more >>

March 26, 2008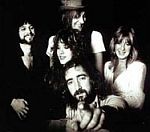 Fleetwood Mac have revealed their plans to tour in early 2009, possibly with Sheryl Crow augmenting the legendary outfit. In an interview last week, Crow, who is close friends with band member Stevie Nicks, revealed her intentions to tour with them next year.
Read more >>

March 26, 2008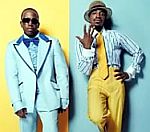 Chase Tatum, who worked as a road manager and personal assistant for Outkast, has been found dead at his home in Atlanta. According to his father, Tatum, 34, had suffered an apparent accidental drugs overdose on Sunday (March 23rd).
Read more >>