March 25, 2008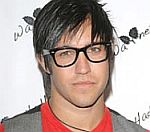 Fall Out Boy are currently under siege in their hotel in Chile as they wait for another flight to take them to Antarctica, where they hope to set the world record for playing on all seven continents in the shortest possible time. The indie scenesters were scheduled to perform in the gymnasium of a research base before a certified adjudicator from the Guinness Book Of World Records.
Read more >>

March 25, 2008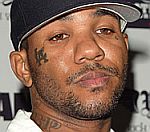 US rapper The Game's final album, thought to be entitled 'Los Angeles Times', will be "highly controversial". "I'm addressing real issues that other artists might be scared to talk about on record; issues that need to be heard," the rapper added.
Read more >>

March 25, 2008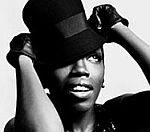 The UK's number one, Estelle, has criticised the UK music industry for failing to capitalise on music by black artists. The R&B singer says that she doesn't understand why urban acts such as Ms Dynamite, Jamelia and Mis-Teeq have failed to maintain success.
Read more >>

March 25, 2008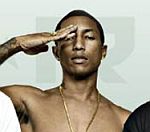 N.E.R.D's long awaited new album, 'Seeing Sounds', was named after the group watched a documentary on the Discovery Channel about synesthesia. Synesthesia is the process that occurs when one sensory receptor is stimulated, prompting a reaction in another receptor.
Read more >>

March 25, 2008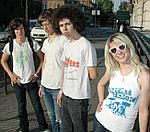 Nashville punk-kids Be Your Own Pet have had their sophomore album censored at the hands of their record label, Universal. The UK version of the album, titled 'Get Awkward', is thirty-five minutes long and contains fifteen speedy tracks, released on the magnanimous XL label.
Read more >>

March 25, 2008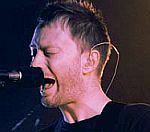 Radiohead have announced that noise-rock trio Liars will be opening for them on their first round of US tour dates this summer. The US tour will kick off after Radiohead's BBC Radio 2 live performances in April, beginning on May 5th in Palk West Springs.
Read more >>

March 25, 2008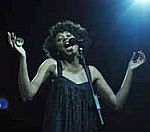 Fans have been paying tribute to the late husband of singer Corinne Bailey Rae who died last weekend following a suspected drugs overdose. Jason Rae, 31, was the saxophonist in the Leeds band the Haggis Horns and had collaborated with Bailey Rae and Amy Winehouse.
Read more >>

March 25, 2008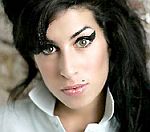 Amy Winehouse is reportedly in talks to buy the Wheeler End Studios in Berkshire in order to record her third album. The studio complex at Huckenden Farm has been used by Robbie Williams, Led Zeppelin and, until recently, Oasis.
Read more >>

March 25, 2008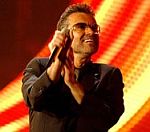 George Michael will tour America for the first time in 17 years later this summer, it's been confirmed. The singer's tour, which includes two shows at Madison Square Garden in New York (July 21st and 23rd), will also include performances in Canada.
Read more >>

March 25, 2008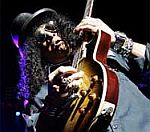 Velvet Revolver guitarist Slash has dismissed reports that the band are to open for Led Zeppelin on a world tour. Rumours linking the two bands emerged last week after Velvet Revolver bassist Duff McKagen said that the band "have" the slot.
Read more >>

March 25, 2008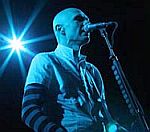 Stateside rockers the Smashing Pumpkins yesterday filed a lawsuit against their label, Virgin, for illegally using their name in promotional deals. The band claimed during a breach-of-contract lawsuit filed in Los Angeles Superior Court that Virgin's use of their name in "Pepsi Stuff" promotion with Amazon and Pepsi threatens their reputation for "artistic integrity".
Read more >>

March 25, 2008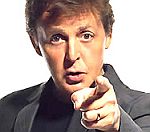 Fans think they have spotted a reference to Sir Paul McCartney's former wife, Heather Mills, on his latest studio album. The track 'Mister Bellamy' on 'Memory Almost Full', which was released in June last year, alludes to the breakdown of McCartney's marriage to ex-model Heather Mills, according to commentators on an internet forum.
Read more >>

March 25, 2008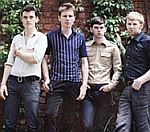 Franz Ferdinand have taken time out of the studio to speak about their upcoming third album, scheduled for release this October. Drummer Paul Thomson says the long-player is "drier and heavier" than their previous two efforts, yet the four piece have consciously set out to make a less frantic record.
Read more >>