March 27, 2008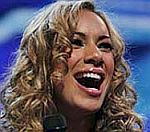 Reality TV winner Leona Lewis has become the first British female artist to top the US Billboard charts in over 20 years. The singer's debut single, 'Bleeding Love', has spent six weeks on the US chart before it climbed to number one earlier this week.
Read more >>

March 27, 2008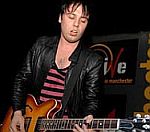 The Cribs, British Sea Power and Hadouken! are amongst the acts confirmed a brand spanking new festival this summer. The inaugural Zoo Thousand is being held at Port Lymphe Wild Animal Park from July 4-6 and already boasts an impressive line-up.
Read more >>

March 27, 2008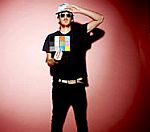 Australian hip-hop act The Bumblebeez have announced that they will be showcasing their artwork in a visual show at Goodhood in Hoxton, London, from today. The Bumblebeez garnered much attention in 2004 after winning a television competition and later performing with Radiohead in Melbourne and Sydney.
Read more >>

March 27, 2008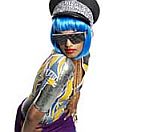 Politically charged Sri Lankan artist M.I.A. has confirmed she will be playing a one-off London gig at the Roundhouse in Camden on July 1st. The show will follow the singer's US tour in April and May, which includes appearances at both Coachella and Bonnaroo festivals.
Read more >>

March 27, 2008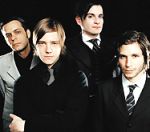 Introspective cult-rockers Interpol have announced a one off gig in Manchester to warm up for their festival performances this summer. The show will take place on Tuesday 8th July at the Manchester Apollo, with tickets priced at £20.
Read more >>

March 27, 2008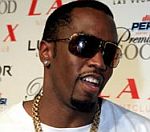 Sean 'Diddy' Combs initially called claims of his involvement in the 1994 shooting of iconic rapper Tupac Shakur a 'libellous piece of garbage'. Now, in the most recent turn of events, it appears he was right. The LA Times today released a statement apologising for the use of duped documents, as reported by the BBC.
Read more >>

March 27, 2008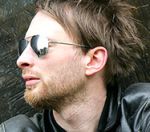 Radiohead's Thom Yorke has remixed a piece of classical music for a new album by John Mathias and Nick Ryans. The recored entitled 'Cortical Songs' is described as "classical music in an unexpected and refreshing way" and will be released via the Nonclassical label.
Read more >>

March 27, 2008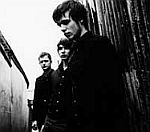 White lies have revealed that their much anticipated debut single will be, 'Unfinished Business'. Released on April 21st, the song will also be the bands first release with Fiction Records.
Read more >>

March 27, 2008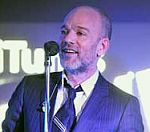 REM's Michael Stipe has revealed that the American rock veteran's 15th studio album was almost called 'Future Tense'. While the album was being recorded it became clear to them that many of the new songs had the same spirit as R.E.M's earlier work, clinging to a youthful optimism and collective ethos that seems far removed from the chaotic, fractured world of 2008.
Read more >>

March 27, 2008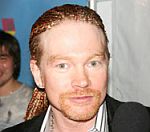 Fans waiting for the release of Guns n' Roses 'Chinese Democracy' have a new friend in the form of Dr Pepper. The drinks company have announced that they will give a free can of their beverage to every person in America if the long awaited record gets released in 2008.
Read more >>

March 27, 2008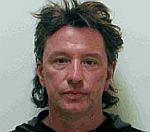 Bon Jovi's Richie Sambora has been arrested for drink-driving in California, with his young daughter as a passenger in the car. Laguna Beach police reveal the guitarist's black hummer was pulled over on Tuesday night for driving erratically. Sambora subsequently failed a number of field sobriety tests.
Read more >>

March 27, 2008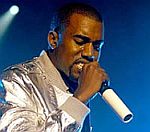 Kanye West is being sued by a songwriter from Maryland who claim the Rap superstar stole his hit song 'Good Life'. Dayna 'D'Mystro' Staggs is suing West alongside his record label G.O.O.D and Jay-Z's label Roc-A-Fella for copyright infringement.
Read more >>

March 27, 2008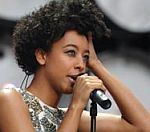 In a grim twist of fate, it has emerged that Corinne Bailey-Rae was fronting an anti-drugs campaign at the time that her husband was found dead of a suspected drugs overdose. As previously reported on Gigwise, the body of soulful British singer Corinne Bailey-Rae's husband, Jason Rae, was found in a flat in Leeds last Saturday.
Read more >>

March 27, 2008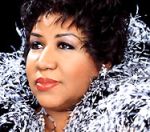 Aretha Franklin has been offered a financial lifeline by animal rights group PETA (People for the Ethical Treatment of Animals), on the condition that she never wears real fur again. It was revealed earlier this month that the soul singer has slumped into financial difficulties and she owes a $19,000 tax bill accumulated paying off her Michigan home.
Read more >>

March 27, 2008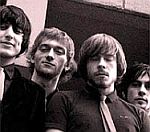 Leeds four piece This Et Al have announced the follow-up to their debut album, 'Baby Machine', that was released last year. The new release, entitled 'The Figure Eight EP' is available from Monday 28th April via On The Bone Records.
Read more >>

March 27, 2008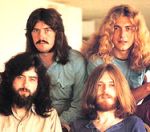 Led Zeppelin frontman Robert Plant has said that the group could perform together again if it is for the right circumstances. Fans have been calling for the band to reunite for a full reunion tour ever since their one-off show at the O2 Arena in London last December.
Read more >>

March 27, 2008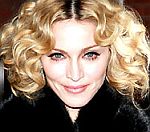 Rumours have surfaced suggesting that Madonna might be making a live appearance in the UK this May to promote her new album 'Hard Candy', which is set for release on April 28. Her Madgesty recently treated fans to an online preview of the artwork for the record showing her leather-clad on a pink background.
Read more >>

March 27, 2008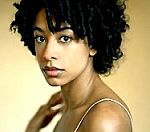 Jason Rae, the husband of popstar Corinne Bailey Rae, died from a suspected overdose, a pathologists report has ruled. Rae's body was found in a house in the Hyde Park area of Leeds on Saturday. A 32-year-old man was released on bail pending further enquires.
Read more >>