March 19, 2008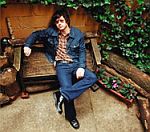 American singer-songerwriter, Ryan Adams, has launched a new website and blog to chart the progress of his next album. It contains daily details about Adams' daydreams (everything from eggs to carpet cleaner) and the songwriting process, whilst revealing his favourite piece of music as Mozart's Requiem.
Read more >>

March 19, 2008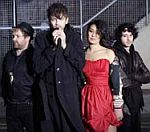 Fyfe Dangerfield, front man of experimental indie outfit Guillemots, has defended the band's second album 'Red' in an interview with BBC 6 Music. Dangerfield said the band were "bemused" at the negative reaction to their sophomore release, which departs from the quiet introspection of 'Through The Windowpane' to develop a more upbeat, r'n'b sensible sound.
Read more >>

March 19, 2008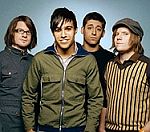 Indie scenesters Fall Out Boy will fly out to Antarctica on the March 25th to end their nine-month tour with a record-setting gig. The band will play a ninety minute set in the gymnasium of a research facility for an audience of scientists and an adjudicator from the Guinness Book Of Records, before entering the books as the only band to play a concert in all seven continents in less than nine months.
Read more >>

March 19, 2008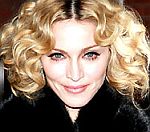 Madonna's eleventh studio album, 'Hard Candy', is to be distributed to Vodafone mobile customers prior to its general release date of April 28th. Thanks to an agreement between the mobile operator and Warner Music International, users will be able to download a track a day starting on April 21st.
Read more >>

March 19, 2008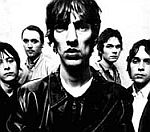 The Verve have been unveiled as one of the headliners for this years Eden sessions at the Eden Project in Cornwall. The recently reformed band, who release their long awaited new album later this Spring, will play on June 27th.
Read more >>

March 19, 2008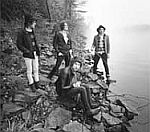 The Kooks will release a special limited edition of their new album, 'Konk', it's been announced. Entitled, 'Rak', the double album will include a copy of 'Konk' and a special bonus disc which features seven additional new songs.
Read more >>

March 19, 2008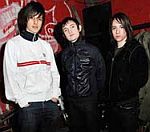 The Enemy performed a rapturous homecoming gig in Coventry on Monday (March 17th) at the city's HMV store. The instore appearance, which included a signing session to coincide with the release of their new single, 'This Song Is About You', was swamped by fans.
Read more >>

March 19, 2008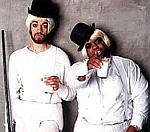 The release of Gnarls Barkley's second album, 'The Odd Couple', has been pushed forward three weeks after it was leaked online. Originally due out 8th April, the soul sensible duo's sophomore release was unexpectedly made available for download yesterday, with the CD out in shops later this week.
Read more >>

March 19, 2008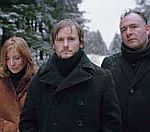 Portishead will release their hugely anticipated new album, 'Third', on a limited edition box set, it's been announced. Only 10,000 copies of the box set, which contains a double vinyl copy of the album, a P-shaped 1GB USB stick, an etched 12" vinyl of 'Machine Gun' and a limited edition print from Nick Uff, will be available worldwide.
Read more >>

March 19, 2008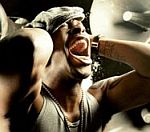 US rapper Busta Rhymes has been given three years probation for assaulting two people in 2006. Rhymes, whose real name is Trevor Smith, pleaded guilty to hitting a fan who had reportedly spat on his car in August 2006.
Read more >>

March 19, 2008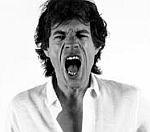 Mick Jagger has revealed that R&B star Mary J Blige is the next performer he would like to tick off his "musical wish list". Speaking to Maxim Magazine, the Rolling Stones frontman praised Blige's "vocal style". "I love Mary J. Blige," he added.
Read more >>

March 19, 2008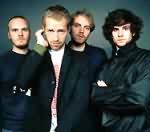 Coldplay have revealed that their long-awaited fourth album will be called 'Viva La Vida'. Translated as 'Long Live Life', the band took the title from a painting by Mexican artist Frida Kahlo.
Read more >>

March 19, 2008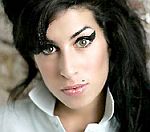 A song which features on Bryan Adams' new album, '11', was reportedly written about the troubles of Amy Winehouse. It's understood that Adams wrote 'Flower Grown Wild' shortly after Winehouse has stayed with him at his Caribbean earlier this year.
Read more >>

March 19, 2008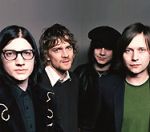 The Raconteurs have unveiled the tracklisting for their second album, 'Consolers Of The Lonely'. As previously reported, the album will be released everywhere in every format next Tuesday (March 25th).
Read more >>

March 19, 2008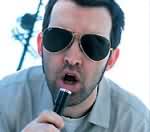 A critically acclaimed BBC documentary featuring Mark Oliver Everett, the Eels frontman better known as E, has been nominated for a British Academy of Film and Television Arts Award. The news comes in the wake of the film's recent success in garnering another nomination at the Royal Television Society Awards.
Read more >>