March 31, 2008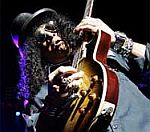 Velvet Revolver's guitarist Slash has attacked Emo bands - saying that he hates the much publicised genre. In an interview with the Daily Star, Slash said it was sad that that were "no identifiable guitar players in rock 'n' roll any more."
Read more >>

March 31, 2008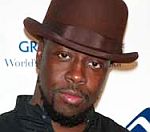 Rapper Wyclef Jean has recorded a radio message urging for Haitian people to respect each other. Speaking in Creole, Jean, who was born in Haiti, addressed the nation by saying: "If you love Wyclef that means you love Haiti.
Read more >>

March 31, 2008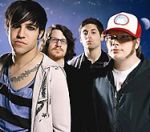 Emo scenesters Fall Out Boy have pledged to enter the Guinness Book of Records despite last week's cancellation of their ambitious seven continents-in-a-day attempt. Disillusioned guitarist Pete Wentz had described the cancellation as an "utter fucking disappointment". However, four days after the tour was cancelled due to bad weather, a far more resolute feeling in the camp has ensued.
Read more >>

March 31, 2008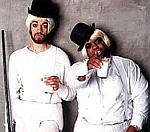 Gnarls Barkley have been forced to cancel a visit to the UK this week due to family illness. The group had been due to perform a sold-out show at 229 in London on Thursday (April 3rd) in support of their new album, 'The Odd Couple'.
Read more >>

March 31, 2008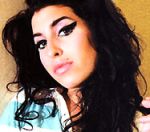 Amy Winehouse's third album is reported to shaping up as "much darker" than her already pretty dark previous effort 'Back To Black.' The singer is once again recording the album alongside Mark Ronson, but it's thought that her personal woes – including drug addiction, a husband in jail and her recent skin condition - have added to the magnitude of the record.
Read more >>

March 31, 2008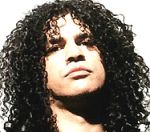 Velvet Revolver guitarist Slash has said that a full Led Zeppelin reunion tour is looking unlikely. Slash, who is friends with Led Zeppelin's guitarist Jimmy Page, said that he can say "once and for all the tour doesn't look like happening any time soon."
Read more >>

March 31, 2008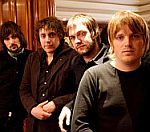 Kasabian frontman, Tom Meighan, has launched a scathing attack on the fur industry in light of news that around 300 thousand baby seals are bludgeoned to death in Canada. The rocker spoke to Peta2 who are currently protesting against the barbaric killing of new-born seals in Canada. The government claims that these 'culls' are necessary to prevent swelling numbers.
Read more >>

March 31, 2008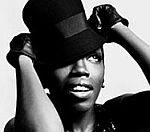 Estelle will sign copies of her new album 'Shine' at the Zavvi store on Oxford Street in London tonight (March 31st). The singer is currently at number one with her new single, 'American Boy', which features Kanye West.
Read more >>

March 31, 2008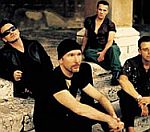 U2 have signed a massive 12 year deal with concert promoters Live Nation. The company will handle the Irish band's touring, merchandising, digital and branding rights. Details of how much money the deal is worth have not be revealed, yet it will inevitably be highly lucrative.
Read more >>

March 31, 2008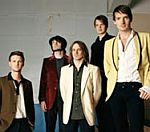 Kiefer Sutherland, who plays Jack Bauer in the hit television show 24, is to direct the next music video for The Feeling. According to the band's frontman, Dan Gillespie, Sutherland is a "huge music lover" and gets where the band "are coming from".
Read more >>

March 31, 2008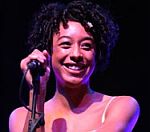 Corinne Bailey Rae has thanked her fans for their support in the wake of the death of her husband Jason Rae. Jason Rae died of a suspected drugs overdose in Leeds on Saturday, March 22. He was a professional musician and had performed with a number of stars including Mark Ronson.
Read more >>

March 31, 2008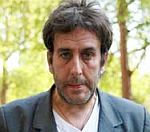 Coventry band The Specials are planning a reunion tour for later this year, according to frontman Terry Hall. Hall said that the ska band, who created such hits as 'Ghost Town' and 'Rat Race', had been inspired by the long-list of veteran band's that have reformed over recent years.
Read more >>

March 31, 2008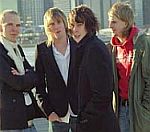 Razorlight drummer Andy Burrows is reported to be recording a solo album – despite resistance from his frontman Johnny Borrell. Burrows, who was responsible for Razorlight's hit single 'America', is recording the album for a local charity in Winchester.
Read more >>

March 31, 2008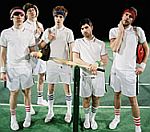 Foals album, 'Antidotes', has gone straight into the UK album charts at number three. The band's debut album enters charts just as the group announce their biggest UK tour to date, which begins in September.
Read more >>

March 31, 2008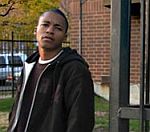 Lupe Fiasco has revealed he's forming a hip hop 'super group' with Kanye West and Pharrell Williams. The rapper confirmed the new collaboration at the BBC 1Xtra gig this week in Coventry, a place the super group would presumably miss out on their world tour.
Read more >>