March 3, 2008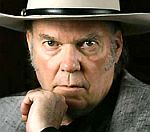 Neil Young will perform at this years Roskilde Festival in Denmark, it's been confirmed. Young's appearance at the festival, which runs from July 3rd-July 6th, will be his first performance in the country for seven years.
Read more >>

March 3, 2008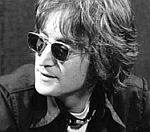 John Lennon looks set to illuminate Liverpool once again – but this time it will be two 10ft tall figures of the former Beatle that fans are looking at. The Lennon 'replicas' have been brought by the owner of Lathom Hall in Seaforth, a venue that saw ten performances by the Beatles in the early 1960s.
Read more >>

March 3, 2008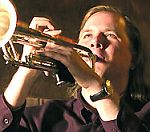 Blind blues-rock musician Jeff Healey has died from a rare form of cancer at the age of 41. The Canadian died yesterday (March 2) of retinoblastoma, a cancer of the retina, and the same illness that caused him to loose his sight when he was just one years old.
Read more >>

March 3, 2008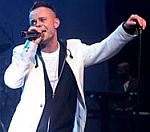 East 17 star Brian Harvey been handed a six month driving ban after being found guilty of driving at nearly twice the national speed limit. The beleaguered singer denied that he'd been speeding on the stretch of M4 motorway between Chippenham and Swindon in May of last year.
Read more >>

March 3, 2008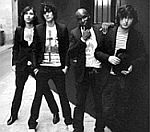 Dirty Pretty Things second album will be called, 'This Is Where The Truth Begins', according to Anthony Rossomando. The group's guitarist said that a track of the same name will also feature on the album, which he described as "anthemic".
Read more >>

March 3, 2008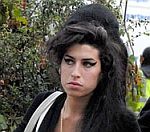 Amy Winehouse has returned to the top of the UK album chart with a deluxe edition of her second album 'Back To Black'. The new edition of the album, which was initially released in 2006, features rare demos and acoustic versions of Winehouse's songs.
Read more >>

March 3, 2008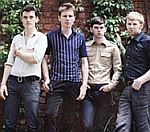 Franz Ferdinand have spoken about work on their as-yet-untitled third album - which features Girls Aloud's production team. Speaking to 6 Music, frontman Alex Kapranos said that the group were currently working on the follow-up to 'You Could Have Done It So Much Better' in Glasgow.
Read more >>

March 3, 2008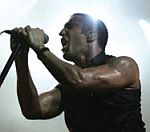 Nine Inch Nails have released a brand new 36-track instrumental album, entitled 'Ghosts I-IV'. The unexpected release was recorded during a ten week period last Autumn alongside Atticus Ross and Alan Moulder.
Read more >>

March 3, 2008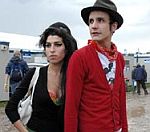 Amy Winehouse wowed a celebrity audience as she re-opened the Fendi store in Paris last Friday (February 29th). Winehouse's surprise performance during fashion week, which reportedly cost upwards of 1 million euros to stage, was watched by Rihanna and Kanye West.
Read more >>

March 3, 2008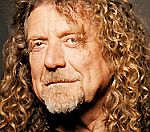 Robert Plant has reportedly snubbed a £100million offer to take Led Zeppelin on a world tour. Of course, the demand for a full Led Zep reunion is phenomenally high after their appetiser at the 02 Arena last December, but apparently Plant is firmly against the idea of a full reformation - whatever the offer.
Read more >>

March 3, 2008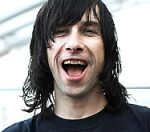 Primal Scream have teamed up with a host of guest producers on their new album, frontman Bobby Gillespie has revealed.
Read more >>

March 3, 2008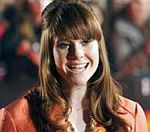 Kate Nash thinks The Cribs should have won a gong at the NME Awards on Thursday night - and not because she's dating their singer. Nash - who has been seeing Ryan Jarman for the last six months - thinks the Yorkshire trio deserved to pick up at least one award from their four nominations.
Read more >>

March 3, 2008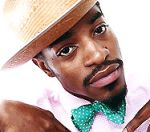 Outkast rapper Andre 3000 is heading to the studio to "bang out" his debut solo album. After spending much of the last couple of years acting, Andre says he's finally ready to return to music after plugging his latest movie.
Read more >>

March 3, 2008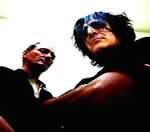 The original line-up of Killing Joke will play their first gigs together for 26 after reuniting for a new tour and album. The post-punk icons will release a new album this summer, but will play their back catalogue in its entirety with a series of two night residencies across the globe.
Read more >>

March 3, 2008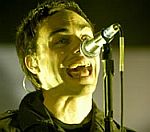 Richard Archer has revealed Hard-Fi's new single 'I Shall Overcome' is a tribute to his late father. The singer's dad passed away shortly after Hard-Fi's career took off with their surprise hit debut album, and Archer says his father was always one of the few people to support his musical ambitions.
Read more >>

March 3, 2008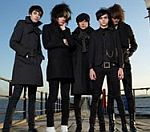 The Horrors have revealed they've "gone shoegazey" on their new album. The band are currently working on their second album, and they have told fans to expect a sharp departure from the 'Count Five' inspired garage rock which marked their debut.
Read more >>

March 3, 2008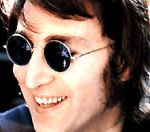 The brown jacket worn by former Beatle John Lennon in the video for 'Imagine' has been given an estimated value of $50,000-$60,000. The jacket will go under the hammer next month along with nearly 850 other music and film related items.
Read more >>