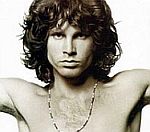 A federal appeals court on Tuesday ruled that a lawsuit over an insurance policy covering 'advertising injury' should proceed, after in-fighting over name ownership escalated among ex-members of
The Doors
.
The sixties rock back attempted to carry on after the death of their lead singer, Jim Morrison, in 1971, but eventually split up.
More recently, guitarist Robby Krieger and keyboardist Ray Manzarek have continued touring as "The Doors of the 21st Century", after which drummer John Densmore waged a legal fight against use of the name.
A judge later ruled that the name 'The Doors' should not be used.
The legal battle cost the Manzarek and Doors Touring, Inc. more than $3 million in legal fees.
However recent evidence has come to light that shows Manzarek was insured against slander, libel, and privacy infringement, and a judge has ruled to reopen his claim for reimbursement through his insurance policy.
(by Hazel Sheffield)