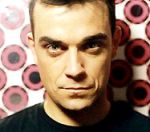 Robbie Williams
is reportedly courting renewed interest from major record labels following recent reports linking him to a reunion with former band
Take That
.
Williams, who signed an £80million contract with EMI Records in 2002, has struggled since his last album, 2006's 'Rudebox', divided critics and fans.
But increased speculation that he may rejoin Take That is said to have increased the singer's profile once again.
He is currently due to release his next studio album, his last with EMI, in 2009.
"Word is getting out that his new album is sounding brilliant and the Take That reunion coverage has helped," a source told the Sun newspaper, adding: "His next deal could be a record-breaker".
Reports suggest Williams could sign to an all-encompassing deal, similar to those that Madonna and Jay-Z have with concert promoter Live Nation.
On his website last week, Williams spoke candidly about his former band, who reunited in 2005.
"The thing that struck me the most was how much fun they're having," he said. "It's more rewarding when you're a gang."
(by Jason Gregory)