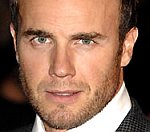 Take That
singer Gary Barlow has revealed that his original Madame Tussauds waxwork was never melted down to be used for another figure as initially thought.
In his 2006 autobiography, My Take, the singer wrote that his waxwork had been used to create a Britney Spears model after the band's demise.
"Why only Britney? They could have made all three of Destiny's Child," he jokingly wrote in the book.
But Barlow has now revealed that the waxwork was actually put in storage - and has since returned following Take That's successful comeback.
"What annoyed me more was that when Take That came back and were successful again, my waxwork suddenly reappeared out of nowhere, yet slightly aged," he told The Sun.
"They obviously keep them in storage. I don't know which is worse."
Take That are due to kick off their huge UK Progress tour next month, which will feature Robbie Williams.
(by Jason Gregory)