December 5, 2008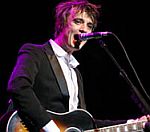 Babyshambles frontman Pete Doherty is to join The Who for a one off charity concert, according to reports. The singer will apparently perform the veteran band's songs alongside singer Roger Daltrey at the Bristol Academy on January 12th in aid of the Teenage Cancer Trust.
Read more >>

December 5, 2008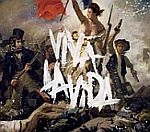 Coldplay are being sued by an American guitarist who claims one of their songs incorporates "substantial original portions" of a track he released four years ago. Joe Satriani, 52, believes the melody in Coldplay's 'Viva La Vida' resembles the guitar riff in his instrumental song, 'If I Could Fly'.
Read more >>

December 5, 2008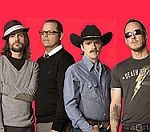 Weezer are to release their own festive version of the Apple iPhone application TapTap Revenge. The application, entiteld Christmas with Weezer, features six traditional Christmas songs, including 'Silent Night' and 'O Holy Night', as well as two bonus tracks.
Read more >>

December 5, 2008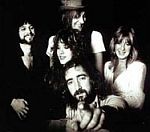 Fleetwood Mac have unveiled details of their first full tour in five years. The band's 15-date tour will begin on March 1st in Pittsburgh and also includes a show at Madison Square Garden in New York.
Read more >>

December 5, 2008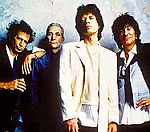 Rolling Stones members Mick Jagger, Ronnie Wood and Charlie Watts treated their longest serving employee to lunch yesterday (December 4th). The band took tour manager Alan Dunn, who has worked for them since 1968, to Petite Maison restaurant in London.
Read more >>

December 5, 2008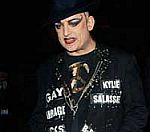 Boy George has been found guilty of falsely imprisoning a male escort in his East London home. Audun Carlsen claims that the former Culture Club star, whose real name is George O'Dowd, chained him up to a wall in his house in Shoreditch in April last year.
Read more >>

December 5, 2008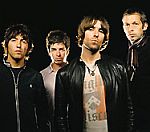 Oasis began their latest US tour with a raucous show in California last night (December 4th). The group, who are touring alongside Ryan Adams and The Cardinals, wowed fans at the Staples Center in Oakland.
Read more >>

December 5, 2008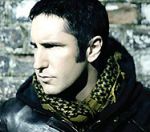 Nine Inch Nails frontman Trent Reznor has ditched plans to release a 3D film which documents the band's recent tour. The film, which had been muted for Cinema and DVD release, was scheduled to be shot using technology developed by film director James Cameron.
Read more >>

December 5, 2008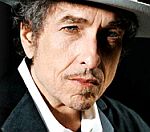 Bob Dylan has announced details of a seven date UK arena tour, which will take place in the new year. The tour, part of an extensive European trip, includes shows in Sheffield, Edinburgh and London.
Read more >>

December 5, 2008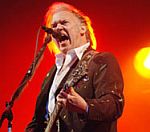 Neil Young has finished work on his next studio album with Crazy Horse, entitled 'Toast'. Young said the album was "completely" different to his previous releases with the band and an "amazing listening experience."
Read more >>

December 5, 2008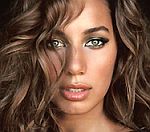 Leona Lewis has said she is proud that so many female artists have received nominations for the upcoming Grammy Awards - as it is "hard" for women to succeed in the music industry. The singer will compete for three awards at the February ceremony, including Record of the Year and Best Female Pop Vocal Performance for Bleeding Love. Her debut LP, Spirit, is also included in the Best Pop Vocal Album category.
Read more >>

December 5, 2008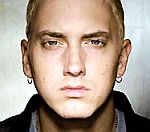 A new collaboration between US rappers Eminem and Dr Dre has leaked online. 'Number One' sees Eminem rap from Dr Dre's perspective on two verses, before switching back to his own personality.
Read more >>

December 5, 2008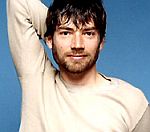 Blur bassist Alex James has dampened hopes of a possible reunion of the band. Reports of a full scale reformation have increased over recent weeks since frontman Damon Albarn reonciled his friendship with former guitarist Graham Coxon.
Read more >>

December 5, 2008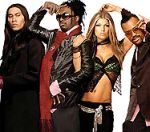 Black Eyed Peas forthcoming studio album will mark 'The End' - "The Energy Never Dies". The album, which is the follow-up to 2005's 'Monkey Business', will be released in shops next March.
Read more >>