December 8, 2008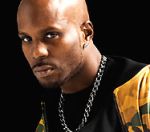 A judge in Phoenix has issued a warrant for the arrest of US rapper DMX after he missed a court appearance. The rapper had been due to appear at Maricopa County Superior Court to face charges of drug possession, identity theft and animal cruelty.
Read more >>

December 8, 2008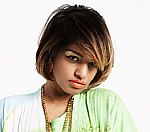 M.I.A has revealed that she is expecting a new baby on the day she will find out whether she has won a Grammy Award. The singer's hit 'Paper Planes' has been nominated for Record of the Year at the ceremony on February 8th – the same day her baby is due.
Read more >>

December 8, 2008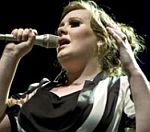 Adele has said she isn't yet ready to win a Grammy Award, despite being nominated for four prizes at next year's ceremony. The singer, whose nominations include Record of the Year for 'Chasing Pavements', said she didn't think an artist should get an award after just one album.
Read more >>

December 8, 2008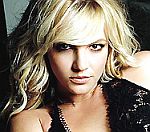 Song lyrics on Britney Spears new album, 'Circus', have been branded "offensive" by parents in Australia. Fears have been raised over the meaning behind the song, 'If You Seek Amy', which when sung by Spears sounds like "F U C K me".
Read more >>

December 8, 2008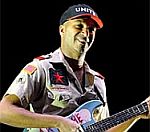 Rage Against The Machine guitarist Tom Morello has said there are "no plans" to record a new album with the band. Fans have called for a new record ever since the band reformed last year following a seven-year break to headline a number of music festivals.
Read more >>

December 8, 2008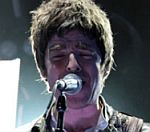 Oasis guitarist Noel Gallagher has said that the band's infamous feud with Blur was "pathetic". Both British bands exchanged insults throughout the mid-90s, during an era which came to be known as Britpop.
Read more >>

December 8, 2008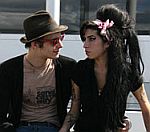 Amy Winehouse's husband Blake Fielder-Civil has demanded a £1million pay-off to leave their marriage quietly, according to reports. Fielder-Civil is said to have asked the singer's manager for the financial sum in order to stop him writing a "tell-all" book.
Read more >>

December 8, 2008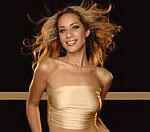 Leona Lewis has topped the UK's single charts with the fastest selling digital-download only track of all time. Lewis's cover of 'Run' by Snow Patrol, which was released following public pressure, sold 133,591 copies in seven days, more than double the previous record holder.
Read more >>

December 8, 2008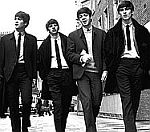 The Beatles earned more money over the last twelve months than Kanye West and Madonna, it's emerged. Despite splitting up 38 years ago, Sir Paul McCartney and Ringo Starr, together with the estates from the Beatles two dead members, received £35.1million from their licensing company, Apple Corps.
Read more >>

December 8, 2008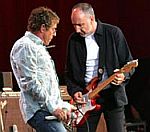 The Who's Pete Townshend And Roger Daltrey were both honoured at the Kennedy Centre Awards over the weekend. Singer Barbara Streisand and actor Morgan Freeman were also among the recipients.
Read more >>

December 8, 2008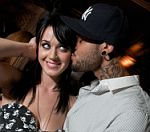 Gym Class Heroes frontman Travis McCoy has claimed that his girlfriend, singer Katy Perry, saved his life. McCoy credited Perry with lifting him out of a dark period in his life two years ago when he had reached "rock bottom".
Read more >>

December 8, 2008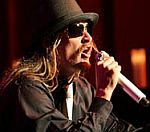 Kid Rock has said he is prepared to "go to war" with an animal rights group over his insistence on wearing fur. The musician frequently performs in fur and has spoken out in the past about his love of hunting.
Read more >>

December 8, 2008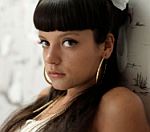 Lily Allen has revealed that Take That turned down an invitation to collaborate with her on her new album. Allen asked the boy band to appear on the track 'Who'd Of Known' after a friend noted its resemblance to the boy band's single, 'Shine'.
Read more >>

December 8, 2008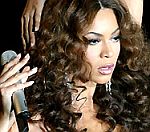 Beyonce Knowles has said she first discovered her alter-ego, Sasha Fierce, after performing with Prince at the 2004 Grammy Awards. Knowles family and friends insist Beyonce has always taken on a totally different persona when she gets on stage, but it took the veteran singer to make her realise she 'trances out' and becomes Fierce during big shows.
Read more >>

December 8, 2008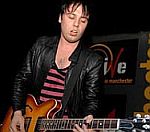 The Cribs have announced details of a 2009 UK tour, which will feature new member, Johnny Marr. The former Smiths guitarist will join the band at shows in Glasgow, Manchester, Bradford and London next February.
Read more >>

December 8, 2008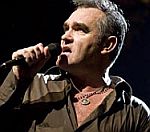 Morrissey has announced details of a huge UK tour, which will take place next May. The 12-date trip include shows in Stirling, Glasgow, Birmingham and two in London.
Read more >>

December 8, 2008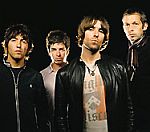 Morrissey joined Oasis backstage at their concert in Los Angeles last week. The former Smiths' star confounded scepticism from guitarist Noel Gallagher, who had earlier told fans that he didn't think the singer would attend the gig.
Read more >>

December 8, 2008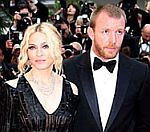 Madonna is seeking nearly $7.5million in damages over the publication of pictures taken on the day of her wedding to Guy Ritchie. A judge in London today (December 8th) heard how the images, published by the Mail on Sunday, had been copied "surreptitiously" by an interior designer working at Madonna's home in California.
Read more >>

December 8, 2008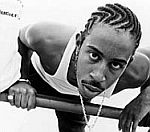 US rappers Ludacris and Big Boi from Outkast have outlined plans for an Urban Ball to coincide with the inauguration of president-elect Barack Obama. The rappers, both passionate supporters of the Democrat, will host a party at Washington DC's Marriott Wardman Park Hotel on January 20th.
Read more >>

December 8, 2008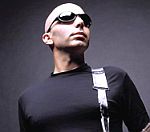 Guitarist Joe Satriani has said he tried everything to avoid taking legal action against Coldplay over claims they plagiarised one of his songs. Satriani, 52, believes the melody in Coldplay's 'Viva La Vida' resembles the guitar riff in his instrumental song, 'If I Could Fly'.
Read more >>