Charts:
April 25, 2011
# 1
Foo Fighters
"Wasting Light"
# 1
Lady GaGa
"Born This Way"
# 1
Adele
"21"
# 1
LMFAO
"Party Rock Anthem"

Birthdays:
December 12, 1977
Dino Meneghin
(
The Calling
)
December 12, 1968
Danny Boy
(
House Of Pain
)
December 12, 1967
Nick Dimichino
(
Nine Days
)
December 12, 1963
Eric Schenkman
(
Spin Doctors
)
December 12, 1959
Sheila E.
December 12, 1949
Paul Rodgers
(
Bad Company
)
December 12, 1946
Clive Bunker
(
Jethro Tull
)
December 12, 1943
Dickey Betts
(
Allman Brothers Band
)
December 12, 1940
Dionne Warwick
December 12, 1938
Connie Francis
December 12, 2008

Take That singer Gary Barlow has refused to rule out the possibility of Robbie Williams making a spectacular return to the boy band. Barlow said he was buoyed by comments Williams had made on his official website, where he revealed he would "love" to rejoin the band.
Read more >>

December 12, 2008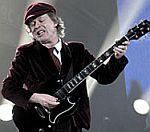 AC/DC have announced details of two UK stadium shows, which will take place next summer. The veteran rock group will play London's Wembley Stadium on June 26th and Hampden Park in Glasgow on June 30th.
Read more >>

December 12, 2008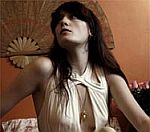 Florence and The Machine has won the Brit Awards' Critics' Choice Award for 2009. The singer was chosen by journalists and music industry representatives ahead of Little Boots and White Lies, who placed second and third respectively on the shortlist.
Read more >>

December 12, 2008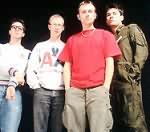 Blur have added a second reunion concert in London's Hyde Park next summer due to an overwhelming demand for tickets. The band will now play the venue on July 2nd in addition to their sold out show on July 3rd.
Read more >>

December 12, 2008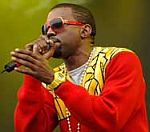 US rapper Kanye West is moving to London next year in order to follow his passion for fashion design, according to reports. The rapper has apparently approached a number of fashion houses, including Louis Vuitton, about beginning an internship.
Read more >>

December 12, 2008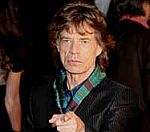 Some of the Rolling Stones most revered song titles are to be used in street names on a new housing estate in Dartford, Kent. All 13 streets on the £400million project will bear the name of the band's music in honour of frontman Mick Jagger and guitarist Keith Richard, who both grew up in the town.
Read more >>

December 12, 2008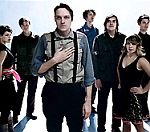 Arcade Fire are to release their documentary film, Miroir Noir, next Monday (December 15th), it's been announced. The film follows the band during the production and touring of their second album, 2007's 'Neon Bible'.
Read more >>

December 12, 2008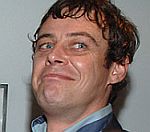 Mik Whitnall, guitarist in Babyshambles, has admitted possessing a Class A drug. The guitarist was arrested in October after police allegedly discovered rocks of crack cocaine at his house in London's Blackheath.
Read more >>

December 12, 2008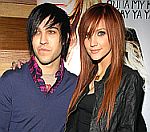 Fall Out Boy bassist Pete Wentz has asked Gym Class Heroes frontman Travis McCoy to be the godfather to his new son. Wentz and his wife, Ashlee Simpson, welcomed the birth of Bronx Mowgli Wentz last month.
Read more >>

December 12, 2008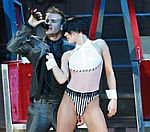 Take That have further extended their 2009 UK Stadium tour with an extra show in Wales. The band will now play Cardiff's Millennium Stadium on June 17th in addition to a sold out date on June 16th.
Read more >>

December 12, 2008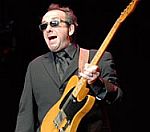 Elvis Costello is to headline president-elect Barack Obama's inauguration concert in Washington DC next month. Sting, Seal, Same Moore and film director Spike Lee will also appear at the Harman Center of the Arts on January 20th.
Read more >>

December 12, 2008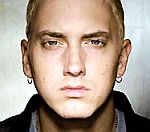 US rapper Eminem has said he was left "really heated" after a song from his forthcoming album, 'Relapse', leaked online. 'Crack A Bottle', a collaboration with Dr Dre, appeared on various file-sharing websites last week in an incomplete form.
Read more >>

December 12, 2008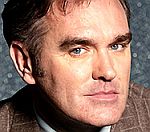 Morrissey has extended his 2009 UK tour with two additional dates in Glasgow and London. The singer will now perform at Barrowlands in Glasgow on May 8th and the capital's Brixton Academy on May 29th.
Read more >>

December 12, 2008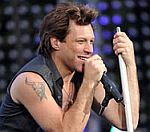 Bon Jovi's recent Lost Highway tour was the biggest grossing tour of the year, new figures show. The tour, which saw the band perform in front of over two million fans in North American and Europe, grossed $210.6million.
Read more >>

December 12, 2008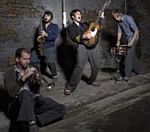 The Rumble Strips and Ladyhawke are among the latest additions to the line up for next year's Snowbombing festival in Austria. James Yuill, Eliza Dolittle and Mr Hudson have also been added to the bill.
Read more >>

December 12, 2008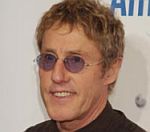 The Who's Roger Daltrey and Sir Cliff Richard are among the artists expected benefit from a change to musicians' copyright law. The Government yesterday (December 11th) outlined proposals to extend the period of time that musicians earn money from their music to 70 years.
Read more >>

December 12, 2008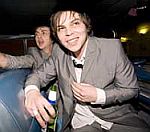 Supergrass have left EMI Records subsidiary Parlophone after thirteen years to set up their own independent platform. Micky Quinn, the band's bassist and managing director of Supergrass Records, said the group decided to change because of "wastage" at their former label.
Read more >>

December 12, 2008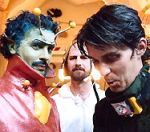 The Flaming Lips are to curate the 2009 edition of the All Tomorrow's Parties festival in New York. Animal Collective, Panda Bear and The Flaming Lips already confirmed to perform at the event, which will take place from September 11th-13th.
Read more >>

December 12, 2008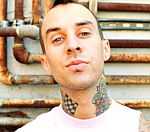 Former Blink-182 drummer Travis Barker has expressed his desire to collaborate with US rapper Jay-Z. "I'd love to have him on my record or get in a studio together and let our brains mesh on some crazy shit. I love Hov," he told MTV.
Read more >>

December 12, 2008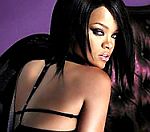 US R&B star Chris Brown has revealed that he is written a series of songs which could become a collaboration with his girlfriend Rihanna. Brown also told Billboard that he was writing songs the singer's new album – the follow-up to 2007's 'Good Girl Gone Bad'.
Read more >>

December 12, 2008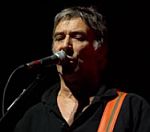 John Cale, founding member of the Velvet Underground, will represent Wales next year at the Venice Biennale of Art in Italy. Cale is working alongside artists and other cultural figures to create an audio-visual piece for the exhibition based on his relationship with the Welsh language.
Read more >>

December 12, 2008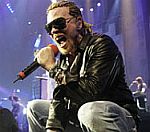 Guns N' Roses will not stage a reunion with their former members, the band's manager has said. Ex-guitarist Slash and bassist Duff McKagan have both been linked to a possible return alongside Axl Rose since the release of 'Chinese Democracy' in September.
Read more >>