December 3, 2008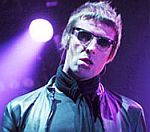 Oasis frontman Liam Gallagher has hit out at Coldplay, saying he doesn't give "a shit about them". The singer also said that the band, fronted by Chris Martin, have only enjoyed success in US because Oasis don't appeal to Americans.
Read more >>

December 3, 2008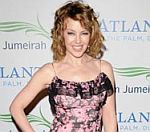 Kylie Minogue has earned the nickname "pea princess" following her first ever performance in Beijing, China. The Australian pop star wowed fans at the Beijing Workers' Gymnasium on Monday (December 1st).
Read more >>

December 3, 2008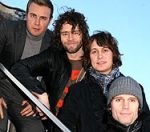 Take That have slammed Britney Spears after the singer appeared to mime during a recent performance on The X Factor. "I don't see the point of Britney anymore, she was rubbish on the show," singer and songwriter Gary Barlow said.
Read more >>

December 3, 2008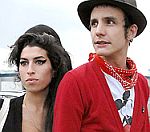 Amy Winehouse's husband, Blake Fielder-Civil, is to return to prison after breaching his bail terms, according to reports. Fielder-Civil is said to have broken a curfew imposed by a clinic in Surrey where he has been undergoing drug rehabilitation.
Read more >>

December 3, 2008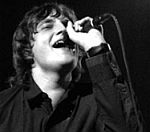 Starsailor have unveiled a huge UK tour, which will begin in Glasgow on March 26th. The 12-date tour also includes shows in Liverpool, Wolverhampton and London.
Read more >>

December 3, 2008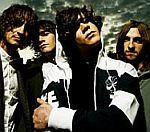 The View have unveiled the full tracklisting for their second album 'Which Bitch?'. The album, the follow-up to 2007's 'Hats Off The The Buskers', will be released on February 2nd on CD, vinyl and a limited edition CD featuring a bonus DVD.
Read more >>

December 3, 2008

Take That singer Gary Barlow has said he expects the group to "one day" reunite with former band mate Robbie Williams. Speculation over whether Williams would rejoin the boy band has been rife since they reformed in 2005.
Read more >>

December 3, 2008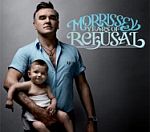 Morrissey can be seen cradling a baby in his arms on the cover for his new album 'Year of Refusal'. The dramatic picture sees baby is wrapped in a white towel with the letter 'W' written on its forehead.
Read more >>

December 3, 2008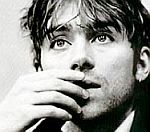 Former Blur frontman Damon Albarn's opera Monkey: Journey To The West, will now run in London into the New Year, it's been announced. The opera will continue at the Meridian Gardens, which are adjacent to the O2 Arena, until January 4th.
Read more >>

December 3, 2008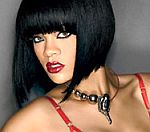 Rihanna and Chris Brown are being sued by a photographer who claims he was allegedly beaten and robbed for taking a picture of the rumoured couple. Luis Santana filed a $1 million lawsuit in Florida on Tuesday (December 2nd) claiming bodyguards working for the singers knocked him to the ground and stole his $3,000 camera outside the nightclub where Brown celebrated his 19th birthday in May.
Read more >>

December 3, 2008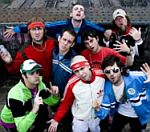 Goldie Lookin Chain have unveiled plans to perform a pay-what-you-like gig, which echoes the way Radiohead released their recent album 'In Rainbows'. Fans will be allowed into the band's performance at London's Metro on January 14th for free, but will be asked to give a financial sum after the gig.
Read more >>

December 3, 2008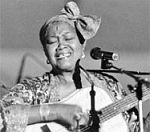 American folk singer and civil rights activist Odetta Holmes has died at the age of 77. Holmes, who had been hoping to sing at Barack Obama's inauguration, died of heart disease at her home in Manhattan, her manager Doug Yeager announced.
Read more >>

December 3, 2008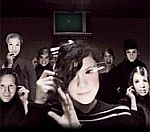 An unreleased song by Arcade Fire is one of a host of tracks set to feature on a new charity compilation. The 32-track album, entitled 'Dark Was The Night', has been curated by The National's Aaron and Bryce Dessner.
Read more >>

December 3, 2008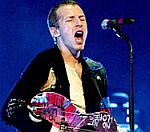 Coldplay have added an additional date at London's Wembley Stadium to their 2009 UK tour. The band's show on September 18th, which will feature support from Girls Aloud, comes in addition to their sold-out date on September 19th.
Read more >>

December 3, 2008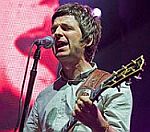 Oasis guitarist Noel Gallagher has revealed that he doesn't remember anything that took place between 1994 and 1998, arguably the band's most successful years. The guitarist told the BBC that none of the band had "any recollection" of recording their 1995 album, '(What's The Story) Morning Glory'.
Read more >>

December 3, 2008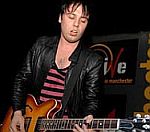 The Cribs are to release a triple DVD of their Cribsmas shows in Leeds last year. 'Live At The Brudenell Social Club' features full coverage of the band's three night run at the venue, which saw them play their three albums - The Cribs', 'The New Fellas' and 'Men's Needs, Women's Needs, Whatever' – in their entirety.
Read more >>

December 3, 2008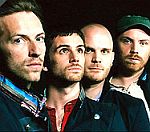 Coldplay frontman Chris Martin has revealed that the group will unveil a new image in 2009 – because their current garb smells too much. Coldplay's present pseudo-military look, inspired by the themes on their latest album 'Viva La Vida or Death and All Hist Friends', has drawn a mixed response from fans and critics.
Read more >>

December 3, 2008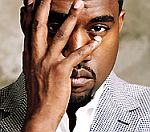 US rapper Kanye West has beaten Guns N' Roses to top the US Billboard album chart with '808s and Heartbreak'. Despite drawing a mixed response from critics, West's album sold 450,000 copies in its first week, giving the rapper his third number one in a row.
Read more >>

December 3, 2008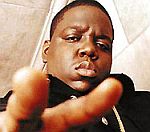 The soundtrack to Notorious, the forthcoming movie biopic about the late Notorious B.I.G, will feature rare demo songs by the rapper. The film's producer, Wayne Barrow, told EW that the unheard tracks will appear in "raw form".
Read more >>