December 4, 2008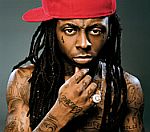 US rapper Lil' Wayne leads the nominations for next year's Grammy Awards with eight nods. The rapper's nominations include Album of the Year and Rap Album for his multi-million selling LP 'Tha Carter III'.
Read more >>

December 4, 2008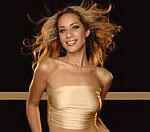 Leona Lewis's cover of Snow Patrol's hit 'Run' has become the fastest-selling digital download ever. The single was downloaded 69,244 in just two days, making it a certainty for number one this week.
Read more >>

December 4, 2008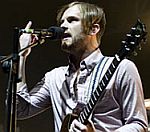 Kings of Leon frontman Caleb Followill has revealed that he suffered from image problems when he was a youngster. The singer told Q magazine that he would run in extreme temperatures and lived of a diet of coffee, despite not being overweight.
Read more >>

December 4, 2008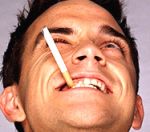 Robbie Williams has spoken about his past experiences with drugs – and apparently admitted that he once smoked the rubber from someone's shoe. The former Take That star told the Mirror that he used to be able to role a spliff in one hand while in a moving car.
Read more >>

December 4, 2008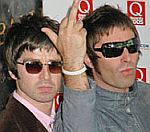 Oasis guitarist Noel Gallagher has urged his brother, Liam, to consider making a solo record. Noel also told the BBC that he had his own tracks that he wanted to release "separately" from Oasis after they finish touring.
Read more >>

December 4, 2008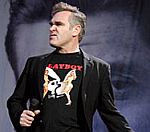 Morrissey has announced a brief UK tour, which will include a two night residency in Manchester. The former Smiths' star will begin at London's Royal Albert Hall on May 11th before playing the Manchester Apollo on May 22nd and 23rd.
Read more >>

December 4, 2008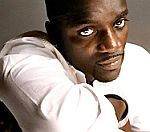 US rapper Akon has revealed that a collaboration with Michael Jackson was dropped from his new album because the song leaked online. The song, entitled 'Hold My Hand', was praised by fans when it appeared last summer, with many heralding it as Jackson's comeback.
Read more >>

December 4, 2008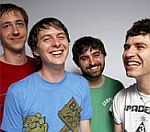 Gigwise went down to Plastic People in London for a very special invite-only preview of Animal Collective's eighth album last night (3rd December). 'Merriweather Post Pavilion', as the record is titled, will already sound familiar to those who have witnessed Animal Collective live in 2008, with much of it made up from retitled set material performed this year.
Read more >>

December 4, 2008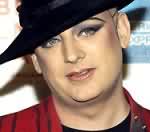 The jury in the trial of Boy George, who stands accused of assaulting a male escort, has retired to consider its verdict. Audun Carlsen claims that the former Culture Club star, whose real name is George O'Dowd, chained him up to a wall in his house in Shoreditch in April last year.
Read more >>

December 4, 2008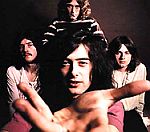 John Paul Jones, bassist in Led Zeppelin, is to unite with Sonic Youth at a special concert in New York. Jones will join the band at the Brooklyn Academy Of Music to honour the 90th birthday of choreographer Merce Cunningham.
Read more >>

December 4, 2008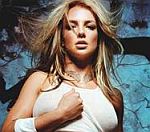 Britney Spears is on course to top the US Billboard album chart after selling over two hundred thousand copies of her new album in a day. Spears' 'Circus', her follow-up to 2007's 'Blackout', went on sale in the US on Tuesday (December 2nd), her 27th birthday.
Read more >>

December 4, 2008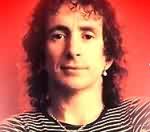 The life of AC/DC's second singer Bon Scott, who died in 1980, is to become the subject of a new movie. The project, which has yet-to-be-titled, is being overseen by film maker Eddie Martin.
Read more >>

December 4, 2008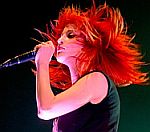 Paramore frontwoman Hayley Williams has said work on the band's new album is "in the earliest stage possible". In an interview with Rolling Stone, Williams said the group hoped to record the project in their home state of Tennessee.
Read more >>

December 4, 2008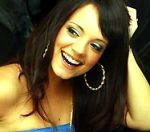 Lily Allen has unveiled her latest video for her single 'The Fear', the first off her upcoming album 'It's Not Me, It's You'. The clip features Allen sitting in a trailer home, which quickly turns into a beautiful mansion filled with loads of luxuries.
Read more >>