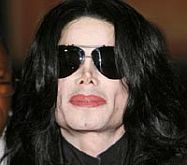 A pair of underpants that once belonged to
Michael Jackson
have been put up for sale on the online auction website, eBay, it's been reported.
The white Calvin Klein boxer shorts have a reserve price of $1million.
According to PageSix, the underpants were among evidence collected by police as part of Jackson's child molestation lawsuit in 2005.
The boxer shorts, which are being held along with other items from the investigation by a New Jersey businessman, come in a sealed police evidence bag.
Jackson was cleared of all charges following his four month child abuse trial in 2005.
(by Jason Gregory)