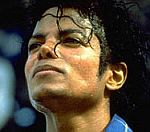 Michael Jackson
's former Neverland home is set to be transformed into a small music institute for teenagers, according to reports.
Colony Capital, who own the Californian property, are apparently hoping to mirror the popular Juilliard School in New York.
They want to construct a campus on site where teens can learn about music, reports TMZ.
But the proposals could face problems from Santa Barbara County officials. It is also unclear whether the venture would use Jackson's name.
The late singer lived at Neverland from 1988 to 2005 and famously constructed a theme park and zoo on the expansive property.
(by Jason Gregory)