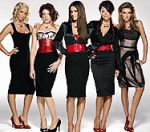 Girls Aloud
star Sarah Harding has revealed how she recently escaped a car crash involving a passenger bus.
Harding's Range Rover collided with the bus after she drove up a one way street near her country home. The singer and the passengers were unharmed in the accident.
She told the Mirror newspaper: "I jumped in the Range Rover and because I'm only just getting used to the new roads around my house.
"I drove up a one-way street. There was a bus hurtling down the other way. It rammed my car into these bollards on the side of the road.
The singer said her car's tyres and alloys were damaged in the incident.
She added: "It was awful. Then, after that, I got a hire car out and someone bumped straight into me. I'd say it's been the worst week of my life."
(by Jason Gregory)