Charts:
April 25, 2011
# 1
Foo Fighters
"Wasting Light"
# 1
Lady GaGa
"Born This Way"
# 1
Adele
"21"
# 1
LMFAO
"Party Rock Anthem"

November 18, 2008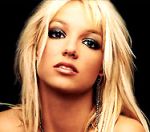 Britney Spears has described her life as being "like Groundhog Day" as she prepares to make her pop comeback. The singer, who releases her new album, 'Circus', on December 1st, has been praised over recent months for repairing her tarnished reputation.
Read more >>

November 18, 2008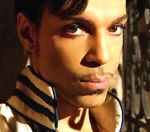 Prince has been sued by a perfume company who claim the singer breached a contract agreement. The $100,000 lawsuit, which also names the singer's music publisher Universal, claims Prince failed to promote his two 3121 fragrances for the company.
Read more >>

November 18, 2008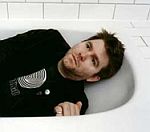 LCD Soundsystem, the dance act created by James Murphy, has been put "on permanent hold", according to guitarist Al Doyle. Doyle, who also plays with Hot Chip, said the group would instead focus on a new project involving 70s disco singers from New York.
Read more >>

November 18, 2008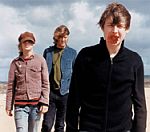 The Vines have been forced to cancel a string of tour dates due to their singer's ongoing battle with Asperger's Syndrome. "Craig Nicholls' mental condition has deteriorated extremely rapidly over the past month to the point where he requires immediate help over an extended period of time," the band said in a statement.
Read more >>

November 18, 2008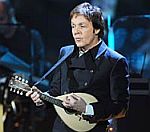 A poem written by Sir Paul McCartney for the comedian Spike Milligan is to be auctioned in London next week. The handwritten poem, entitled The Poet of Dumswoman Lane, also includes a cartoon called The Nutters of Starvecrow Lane, which features a man and woman giving a thumbs up sign.
Read more >>

November 18, 2008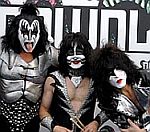 Kiss singer Paul Stanley has said the band may enter the studio to record new material together. The American band have been against the idea in the past, preferring to tour their more established material.
Read more >>

November 18, 2008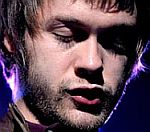 Kasabian frontman Tom Meighan has said the band are looking forward to supporting Oasis on their 2009 UK stadium tour. The band were personally invited to join the tour by Oasis guitarist and friend, Noel Gallagher.
Read more >>

November 18, 2008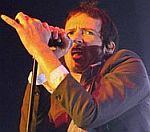 Singer Scott Weiland has blamed "big egos" on his acrimonious departure from Velvet Revolver. Weiland left the band following their European tour earlier this year in order to rejoin his original group the Stone Temple Pilots and record a solo album.
Read more >>

November 18, 2008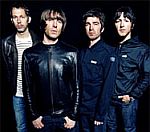 Oasis brothers Liam and Noel Gallagher will carry boxer Ricky Hatton's title belts into the ring in Las Vegas this weekend, according to reports. Hatton, the IBO and Ring Magazien belt holder, is preparing to take on Paulie Malignaggi at the MGM Grand Hotel.
Read more >>

November 18, 2008

US rapper Kanye West has surprised fans with the release of a new compilation – less than a week before he's scheduled to release another studio effort. West, whose fourth album '808s and Heartbreak' comes out on November 24th, has officially endorsed a new compilation of remixes of his own songs.
Read more >>

November 18, 2008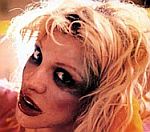 Courtney Love has denied internet claims that she has been feeling suicidal. On Monday (November 17th), celebrity blogger Perez Hilton claimed Love had written 60 "incoherent" posts on her MySpace blog in the space of 24 hours.
Read more >>

November 18, 2008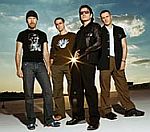 U2 have reinvented rock'n'roll music on their new album, according to their producer Daniel Lanois. Lanois, who has produced the as-yet-untitled project with Brian Eno, described the album's songs as "wildly innovative".
Read more >>

November 18, 2008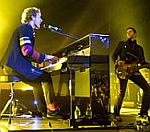 Coldplay have released an updated music video for recent single 'Lost', which features US rapper Jay-Z. Jay-Z, who raps over one of the choruses in 'Lost+', has been digitally added to the original video for the song.
Read more >>

November 18, 2008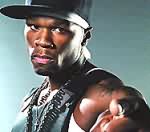 US rapper 50 Cent has said the release of his new album has been put back so that he can promote it more. 'Before I Self Destruct' had been due in shops before Christmas but was delayed last week until early 2009.
Read more >>

November 18, 2008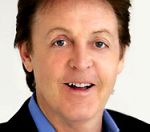 Sir Paul McCartney has spoken about his desire to record an album with Bob Dylan. "Bob Dylan would be lovely [to collaborate with], because I admire him," the former Beatle told Absolute Radio.
Read more >>

November 18, 2008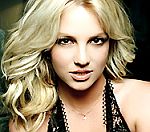 Britney Spears' new album has been leaked on the Internet in its entirety over 2 weeks before its official release. 'Circus' was set for an official release date in the UK on December 1 and in the singer's native US on December 2.
Read more >>

November 18, 2008

Michael Jackson could be forced to attend legal proceedings in London despite being to unwell to travel, a lawyer has said. Doctors for the singer said Jackson was awaiting medical test results in America and that "even in a best-case scenarios it would be unwise to travel".
Read more >>

November 18, 2008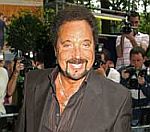 Tom Jones will go busking on the streets of London tomorrow (November 19th), it's been announced. The singer, who released new album '24 Hours' this week, will perform three tracks outside the Royal Festival Hall at 3pm.
Read more >>