November 13, 2008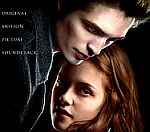 The soundtrack to the upcoming movie 'Twilight' has knocked AC/DC's latest, 'Black Ice' from the top of the Billboard album charts. Selling 165,000 units in its first week, it comes in as the second highest selling soundtrack of the year after 'High School Musicial 3' and the third #1 soundtrack of the year along with 'Juno' and 'Mamma Mia'.
Read more >>

November 13, 2008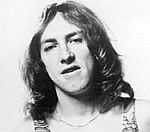 Mitch Mitchell, drummer for the Jimi Hendrix Experience, has been found dead at 62 in his hotel room in Portland, Oregan. The legendary musician had apparently died of natural causes says Erin Patrick, a deputy medical examiner. He was found on Wednesday (November 12) at 3 A.M. in downtown Portland at the Benson Hotel.
Read more >>

November 13, 2008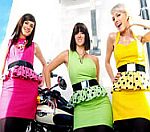 The Pipettes have faced their second line up change of the year with the departure of member Anna McDonald. Revealing the information via a blog on MySpace, McDonald chose to leave the group after only 7 months to pursue other opportunities.
Read more >>

November 13, 2008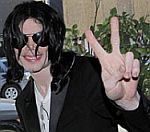 Michael Jackson has given up the title of ownership to his Neverland ranch to a corporation that he partly controls. Filing a grant deed on Monday, Jackson made the new owners Sycamore Valley Ranch, a company that is a joint venture between the singer and another company, Colony Capital according to the Associated Press.
Read more >>

November 13, 2008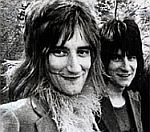 Rod Stewart has confirmed that he is to reform his former band the Faces. The reunion, which has been widely rumoured over recent weeks, will feature the band's original line up, including Rolling Stones guitarist Ronnie Wood.
Read more >>

November 13, 2008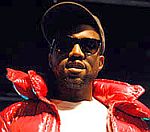 US rapper Kanye West has claimed that the recent MTV Europe Music Awards in Liverpool were fixed. The rapper voiced his disdain at the choice of winners, including his own success in the Ultimate Urban category.
Read more >>

November 13, 2008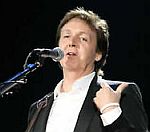 Sir Paul McCartney has revealed that he wrote the Beatles hit 'Yesterday' in a dream. The song was originally recorded for the band's 1965 'Help!' album and is in the Guinness Book of Record for having the most cover versions.
Read more >>

November 13, 2008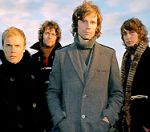 Take That are to film a Christmas special for ITV, it's been announced. The boy band, who release their new studio album 'The Circus' next month, have called on their fans to form part of the live audience.
Read more >>

November 13, 2008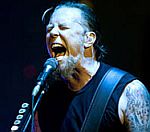 Metallica frontman James Hetfield has spoken about the extensive injuries he has suffered while touring with the band. The singer, who formed the metal group in 1981, has been involved in a number on on stage accidents, including one in 1992 where he was set on fire.
Read more >>

November 13, 2008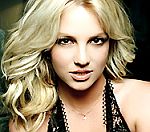 Samples of songs from Britney Spears' new album, 'Circus', have appeared online. The eight minute 'teaser', published by an unofficial fan site, contains a number of tracks purported to be final edits from the album.
Read more >>

November 13, 2008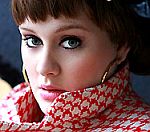 Singer Adele has revealed that she would like to collaborate with former X Factor contestant Laura White. White was controversially voted of the reality TV show last weekend after she failed to secure the support of the judges.
Read more >>

November 13, 2008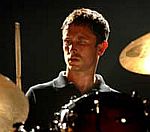 Babyshambles drummer Adam Ficek has announced a solo tour for his side project Roses, Kings, Castles. The 16-date tour, which will take place through January, includes dates in Leicester, Liverpool and Wrexham.
Read more >>

November 13, 2008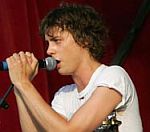 Razorlight frontman Johnny Borrell has blamed poor reviews of the band's new album on critics' preconceived opinion of his personality. 'Slipway Fires' has been widely criticised by journalists and failed to follow the chart-topping success of its predecessor, 'Razorlight'.
Read more >>

November 13, 2008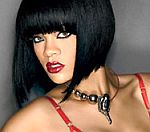 Rihanna has canceled her concert on Friday, November 14 in Jakarta, Indonesia over security reasons based on current events. The singer was scheduled to perform at Istora Senayan to a crowd of 6,000 but quickly changed her mind while in Australia due to the executions over the weekend of three Islamic militants convicted in the 2002 Bali bombings.
Read more >>

November 13, 2008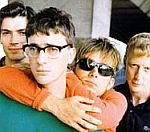 Blur's Graham Coxon and Alex James reunited with their former band mate Damon Albarn in London last night (November 12th). The pair watched the opening night production of Albarn's opera, Monkey: Journey to the West at the O2 Arena.
Read more >>

November 13, 2008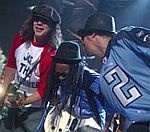 Lil Wayne joined Kid Rock on stage for his hit 'All Summer Long' at the most unlikely of places, the Country Music Awards. Not rapping at all, Lil Wayne walked out wearing a Tennessee Titans football jersey matching Kid Rock's with a guitar strapped on.
Read more >>

November 13, 2008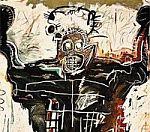 Lars Ulrich, drummer for Metallica, has made $14 million on a famous Basquiat painting he was once the owner of. Originally thought to bring in a little over $12 million according to pre-auction estimates, the painting has exceeded all expectations with the amount it brought in.
Read more >>

November 13, 2008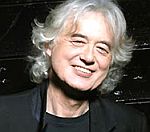 A band featuring Jimmy Page, John Paul Jones and Jason Bonham would not go by the name of Led Zeppelin, a spokesperson for Page has said. Jones revealed last month that the former Led Zeppelin stars planned to tour minus their frontman after Plant ruled himself out of any further performances.
Read more >>

November 13, 2008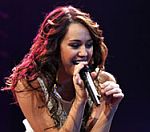 Miley Cyrus mimics Michael Jackson's 'Thriller' in the video to her new single 'Fly On The Wall'. In the video for the song, which is about the media, Jackson's familiar zombies are replaced by members of the paparazzi.
Read more >>