Charts:
April 25, 2011
# 1
Foo Fighters
"Wasting Light"
# 1
Lady GaGa
"Born This Way"
# 1
Adele
"21"
# 1
LMFAO
"Party Rock Anthem"

Birthdays:
November 10, 1979
Chris Joannou
(
Silverchair
)
November 10, 1978
Eve
November 10, 1970
Warren G
November 10, 1959
Frank Maudsley
(
A Flock Of Seagulls
)
November 10, 1954
Mario Cipollina
(
Huey Lewis & The News
)
November 10, 1950
Ronnie Hammond
(
Atlanta Rhythm Section
)
November 10, 1949
Donna Fargo
November 10, 1948
Greg Lake
(
Emerson, Lake & Palmer
)
November 10, 1947
Dave Loggins
November 10, 2008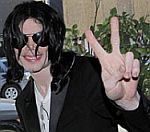 Michael Jackson has been offered the opportunity to perform a run of shows at the O2 Arena in London, US media reports claim. But the singer, who turned 50 earlier this year, is yet to discuss agree on any firm dates for the performances.
Read more >>

November 10, 2008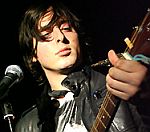 Former Libertines and Dirty Pretty Things frontman Carl Barat is to support Glasvegas on tour, according to reports. Barat is expected to warm up for the band during a show in Los Angeles in January.
Read more >>

November 10, 2008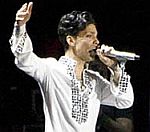 Prince has been ordered to pay damages to a video editor who wasn't paid for work he completed for the singer. Ian C. Lewis filed the $1million lawsuit against the musician last year claiming that Prince had also failed to return equipment.
Read more >>

November 10, 2008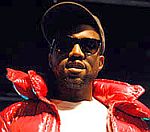 US rapper Kanye West has said he wants to be the greatest performer of his generation. In a rare interview – which can be seen below – he also spoke about the Beatles and named the genre of his current style of music.
Read more >>

November 10, 2008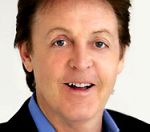 Sir Paul McCartney will provide the voice for a character in the next installment of the Shrek movies, according to reports. The film, which is due to be released in 2010, will also feature regulars Cameron Diaz, Mike Myers and Antonio Banderas.
Read more >>

November 10, 2008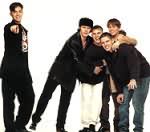 Take That star Gary Barlow reunited with his former bandmate Robbie Williams at a football match in London yesterday (November 8th). The pair watched Arsenal take on Manchester United at the Emirates Stadium from a corporate box.
Read more >>

November 10, 2008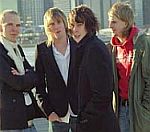 Girls Aloud's fifth studio album, 'Out Of Control', has gone straight in at number one on the UK charts. The album held off a challenge from Razorlight's 'Slipway Fires' - a new entry at four.
Read more >>

November 10, 2008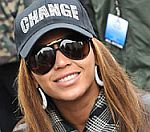 US R&B star Beyonce has expressed her desire to play Wonder Woman in a movie adaptation of the classic comic book character. The singer said she had met with Warner Brothers and DC Comics to discuss the potential for the film.
Read more >>

November 10, 2008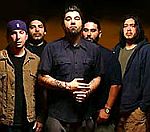 Doctors are "optimistic" that Deftones' bassist Chi Cheng will make a full recovery following a car crash in California. Cheng suffered severe injuries after the vehicle he was in came off the road in the Santa Clara area of San Jose last week.
Read more >>

November 10, 2008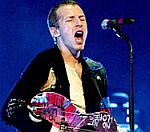 Coldplay were the big winners at the World Music Awards in Monaco last night (November 9th), taking home two prizes. The band, who released their fourth album 'Viva La Vida or Death and All His Friends' earlier this year, were named the World's Top-Selling Act of 2008 and Rock Act of the Year.
Read more >>

November 10, 2008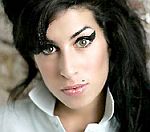 Amy Winehouse's hit 'Back To Black' has been named the second greatest vocal performance of all time in a survey of music students. Aretha Franklin's 'Respect' topped the poll while Freddie Mercury's 'Somebody To Love' came in at number three.
Read more >>

November 10, 2008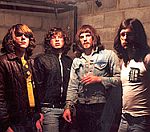 Kings of Leon star Jared Followill has revealed that he is a big fan of Glasvegas – but says he finds it hard to understand what the Scottish band are singing. In an interview with the New York Times, Followill called the group, whose self-titled debut album topped the charts earlier this year, "incredible".
Read more >>

November 10, 2008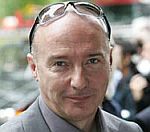 1980s pop group Ultravox are to reform for a special UK tour next year, it's been announced. The dates will be the first time the band have performed together since Live Aid in 1985 alongside singer Midge Ure.
Read more >>

November 10, 2008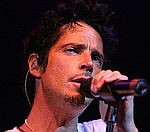 Singer Chris Cornell has said he finds the idea of a Led Zeppelin reunion tour without frontman Robert Plant "depressing". Cornell has been linked to the vacant singing position since it emerged that John Paul Jones, Jimmy Page and Jason Bonahm planned to tour minus their frontman.
Read more >>

November 10, 2008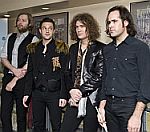 The Killers have insisted that their fans will "get" their new album, 'Day And Age', even though it seems them take on a new direction musically. In an interview with the BBC, bassist Mark Stoermer said he didn't think the inclusion of instruments such as saxophones would surprise people.
Read more >>

November 10, 2008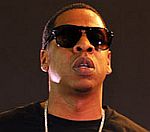 US rappers Jay-Z and Kanye West have released another collaboration which is believed to feature on Jay-Z's next album, 'Blueprint 3'. 'We Made History', which has been produced by West, also features a sample of Tony Williams.
Read more >>

November 10, 2008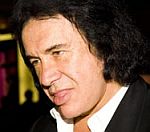 Kiss bassist Gene Simmons earned $500,000 on America's TV quiz 'Are You Smarter Than a 5th Grader' last week. Simmons, a popular guest on the show, stormed through most of the test but decided to decline the $1million question.
Read more >>

November 10, 2008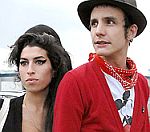 Amy Winehouse's husband, Blake Fielder-Civil, has vowed that the couple will stay together despite reports of an apparent rift in their marriage. Various tabloid reports have claimed Winehouse is trying to safeguard her fortune following her husband's release from prison last week.
Read more >>

November 10, 2008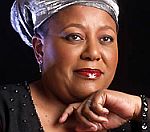 Nelson Mandela has led tributes to the South African singer Miriam Makeba, who has died aged 76. The former South African President called the singer the country's "first lady of song" and said she "richly deserved the title of Mama Afrika".
Read more >>

November 10, 2008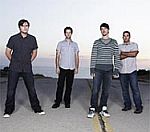 Jimmy Eat World have announced a special tour to celebrate the 10th anniversary of their classic record 'Clarity' that was released in 1999. The tour will see the band playing the album in its entirety for 10 shows, which are set to kick off on February 23 in New York and wrap up in the band's native Arizona on March 7 of 2009.
Read more >>

November 10, 2008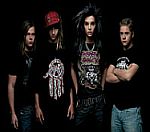 Tokio Hotel have denied that they will be doing a collaboration with teen pop star Miley Cyrus on their upcoming album. "We met Miley Cyrus at the VMA's but that rumor is not true. We never thought about that," claims singer Bill Kaulitz in an interview with MTV News.
Read more >>