November 26, 2008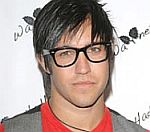 Pete Wentz has revealed that he thought he almost had a heart attack during the birth of his son Bronx Mowgli with wife Ashlee Simpson. Speaking out to KIIS FM on Tueasday in Los Angeles, Wentz told host Ryan Seacrest, "Right before she went into labor, I was like, 'Oh my God, I think I'm having a heart attack!'"
Read more >>

November 26, 2008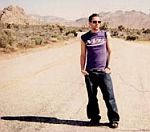 M83 has been tapped as the supporting act for The Killers upcoming arena tour in January and February of 2009. The tour will kick off January 17 in Denver, Colorado at the Magness Arena - Ritchie Center and will wrap up in Dallas, Texas at the Nokia Theater on February 4.
Read more >>

November 26, 2008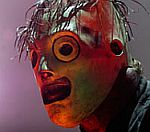 Slipknot have announced their first headlining U.S. tour in support of their album 'All Hope Is Gone'. Kicking off the dates in St. Paul, Minnesota on January 23, the tour will hit 33 cities across the country including a date at New York's legendary Madison Square Garden.
Read more >>

November 26, 2008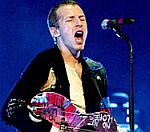 Coldplay frontman Chris Martin has admitted finding Republican Sarah Palin attractive during the recent US elections, even though he didn't share her political views. "The Palin situation did my head in. It is a moral dilemma when you fancy someone but you don't agree with anything they say," Martin told the Sun newspaper.
Read more >>

November 26, 2008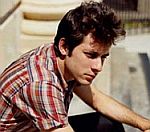 Producer Mark Ronson has denied that he is angry with Amy Winehouse after their plans to record a theme for the James Bond film Quantum of Solace collapsed. Tabloid reports had claimed that the pair, who united on Winehouse's second album 'Back To Black', fell out during recording sessions for the track.
Read more >>

November 26, 2008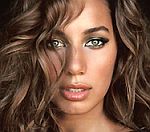 Leona Lewis will release her cover of Snow Patrol's 'Run' as a download-only single, it's been revealed. The former X Factor winner's rendition had originally been scheduled two weeks ago but her record label shelved release plans at the last minute.
Read more >>

November 26, 2008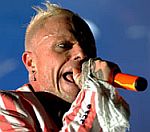 The Prodigy have unveiled the tracklisting for new album 'Invaders Must Die'. The record, which is released on March 2nd, features eleven tracks, many of which the band have previewed live over recent months.
Read more >>

November 26, 2008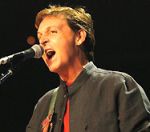 A poem written by Sir Paul McCartney for the comedian Spike Milligan has raised £6,000 at an auction in London. The handwritten poem, entitled The Poet of Dumswoman Lane, includes a cartoon called The Nutters of Starvecrow Lane, which features a man and woman giving a thumbs up sign.
Read more >>

November 26, 2008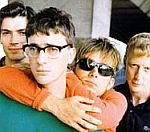 Damon Albarn has confirmed that the original members of Blur will reunite in the studio next year. "Blur are certainly going to rehearse and see if we sound like we used to," he told the BBC.
Read more >>

November 26, 2008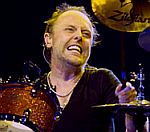 Metallica drummers Lars Ulrich has warned that fans may face a long wait before the band release another studio album. In an interview with Rolling Stone, Ulrich said he was still hadn't overcome the pressure of recording their latest album 'Death Magnetic', which was released in September.
Read more >>

November 26, 2008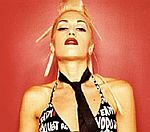 No Doubt will headline the second day of the Bamboozle festival in New Jersey next May. The announcement two just days after the group confirmed that they expected to return to the road in 2009 in support of new material.
Read more >>

November 26, 2008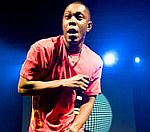 British grime star Dizzee Rascal has said he would like to collaborate with Oasis guitarist Noel Gallagher. Rascal said that despite Gallagher's infamous stance to Jay-Z's appearance at Glastonbury this year, he still thinks the guitarist is a fan of hip-hop.
Read more >>

November 26, 2008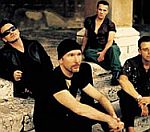 U2 guitarist The Edge has unveiled details about the working title for the band's new album – but stopped short of announcing the actual name. The guitarist said the current title for the album, which is out next year, was based on "a kind of Zen image".
Read more >>

November 26, 2008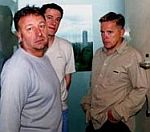 New Order have been forced to recall the recent re-release of their entire 1980s back catalogue because of sound issues. Fans in America have complained about poor audio quality of the accompanying bonus discs.
Read more >>

November 26, 2008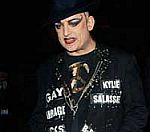 A male escort who claims he was assaulted Boy George asked to be handcuffed by the singer during a pornographic photo shoot, prosecutors have said. Audun Carlsen claims that the former Culture Club star, whose real name is George O'Dowd, chained him up to a wall in his house in Shoreditch in April last year.
Read more >>

November 26, 2008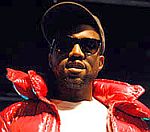 US rapper Kanye West has spoken about his plans to tour next year. The rapper,who released new album '808s and Heartbreak' on Monday (November 24th), said he would like to perform 'in the round for fans.
Read more >>

November 26, 2008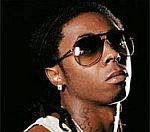 US rapper Lil' Wayne has promised that he will perform for fans in Rochester, New York, despite postponing two concert's in city. The rapper was first due to perform at the Blue Cross Arena on October 26th but the gig was postponed because the venue failed to provide adequate equipment.
Read more >>