Charts:
April 25, 2011
# 1
Foo Fighters
"Wasting Light"
# 1
Lady GaGa
"Born This Way"
# 1
Adele
"21"
# 1
LMFAO
"Party Rock Anthem"

November 5, 2008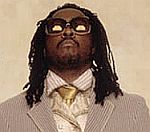 Will.I.Am is set to release a brand new video tomorrow to his song 'It's A New Day', inspired by the singer's confidence that Barack Obama is going to emerge as the winner of the presidential election. Similar to Will.I.Am's popular viral video for 'Yes We Can', he once again enlisted celebrities that support Obama for the clip, which he spent part of election day editing to make sure it would be ready for release.
Read more >>

November 5, 2008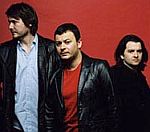 Manic Street Preachers are recording an album which features lyrics written by their missing member Richey Edwards. The album, the band's ninth, celebrates "the genius of his words, full of love, anger, intelligence and respect", Manic Street Preachers said in a statement.
Read more >>

November 5, 2008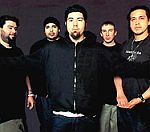 Deftones' bassist Chi Cheng has been seriously injured in a car crash in California. The band's frontman, Chino Moreno, said Cheng was in a "serious but stable" condition in hospital.
Read more >>

November 5, 2008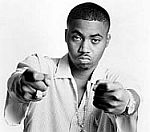 US rapper Nas has recorded a song for Barack Obama on the day the democrat became America's President-elect. The rapper recorded the track, entitled 'Election Night', yesterday (November 4th) while on tour in Europe, his producer DJ Green Lantern told MTV.
Read more >>

November 5, 2008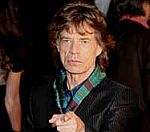 Rolling Stones frontman Mick Jagger is producing a movie with director Martin Scorsese, according to reports. Jagger is said to be buying the rights to biographies that can be turned into films.
Read more >>

November 5, 2008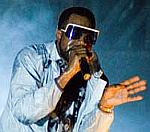 US rapper Kanye West has paid tribute to Barack Obama's presidential victory in a message on his website. On the rapper's blog, the words "Hi Mom, Obama Won!", are accompanied by a picture of the successful Democrat candidate, who defeated Republican John McCain in yesterday's election.
Read more >>

November 5, 2008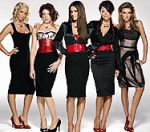 Girls Aloud star Sarah Harding has revealed how she recently escaped a car crash involving a passenger bus. Harding's Range Rover collided with the bus after she drove up a one way street near her country home. The singer and the passengers were unharmed in the accident.
Read more >>

November 5, 2008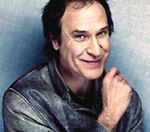 The Kinks' frontman Ray Davies has said he is hoping to write an album with Razorlight's Johnny Borrell and members of Snow Patrol. The collaborative album would also feature Chuck Berry and a host of unknown artists, the singer told the BBC.
Read more >>

November 5, 2008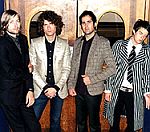 'Spaceman', a song from the Killers' forthcoming third album, 'Day and Age', has appeared online. The finished version of the track is currently circulating on a number of file-sharing websites.
Read more >>

November 5, 2008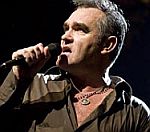 Morrissey's new studio album, 'Years of Refusal', will be accompanied by a special guest appearance from Chrissie Hynde. Hynde, who also worked with the former Smiths star in the 1990s, appears on the b-side to the album's first single, 'I'm Throwing My Arms Around Paris'.
Read more >>

November 5, 2008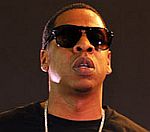 President-elect Barack Obama's journey to the White House began with the civil rights pioneers Rosa Parks and Martin Luther King, rapper Jay-Z has said. The rapper told a rally in Philadelphia before Mr Obama's election victory that the Democrat would help continue the legacy left by both Parks and King.
Read more >>

November 5, 2008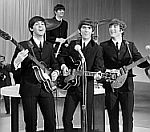 Rare footage of The Beatles performing in Kansas has fetched £4,100 at an auction in Reading. The two minute video, shot on 8mm film, was filmed during the band's first American tour in 1964.
Read more >>

November 5, 2008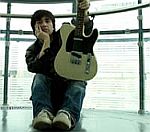 Former Smiths guitarist Johnny Marr has accused the British and American music industries of failing to create anything of value. In a speech in Manchester, Marr said he also believed that all of pop music's greatest innovators were "outsiders".
Read more >>

November 5, 2008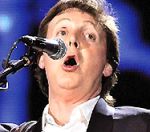 Sir Paul McCartney will be presented with an Ultimate Legend award at the MTV Europe Music Awards in Liverpool tomorrow (November 6th). The former Beatle will personally collect the honour in his hometown but is not expected to perform.
Read more >>

November 5, 2008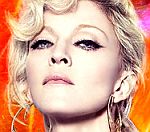 Madonna has described Democrat Barack Obama's win in the United States presidential elections yesterday (November 4th) as the "best day of my life". The singer commented on the election result during a sold out performance at California's Petco Park last night.
Read more >>

November 5, 2008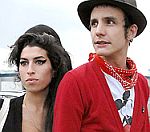 Amy Winehouse's husband, Blake Fielder-Civil, has been released from prison in Suffolk. Fielder-Civil was jailed in June after he pleaded guilty to assault and perverting the course of justice.
Read more >>