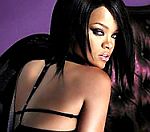 MTV has confirmed that
Jay-Z
,
Rihanna
and
U2
's Bono and The Edge will perform together in London this Friday for the 'Hope for Haiti Now: A Global Benefit for Earthquake Relief' telethon.
So far over 100 stars have pledged their support to the telethon with many performing in New York, Los Angeles and London.
It's also just emerged that Bono and Jay-Z have written a song together with producer Swizz Beatz to raise money for earthquake hit Haiti, a song they're certain to perform live on the telelthon.
U2's The Edge told Irish radio station 2FM:"Bono got a call from a producer, Swizz. He and Jay-Z wanted to do something for Haiti.
"So, Bono came up with the phrase on the phone, and last night we were here, we wrote a song - finished, recorded, and sent it back to them. So, that might be the next thing you hear from us"
Coldplay are also confirmed for the London leg of the Haiti appeal, while in New York artists including Bruce Springsteen, Jennifer Hudson, Mary J. Blige, Shakira, Sting and host Wyclef Jean will perform.
Alicia Keys, Christina Aguilera, Dave Matthews, John Legend, Justin Timberlake, Stevie Wonder, Taylor Swift and more will play in Los Angeles.
According to E!Online, movie megastar Robert Pattinson will be hosting the Haiti appeal in London.
The show will air across a host of US networks, including MTV, ABC and CNN, on Friday.
Viewers in the UK can watch the telethon live on MTV UK from 1-3am (GMT). It will also be repeated on Saturday (January 23) on VIVA and MTV at 9-11am.
(by Scott Colothan)