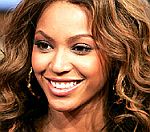 Beyonce
has collaborated with
Rihanna
on her new album, it has been reported.
The singer, who is currently putting the finishing touches to the follow-up to 2008's 'I Am...Sasha Fierce', is said to have recorded a duet with Rihanna on her new album, reports M is for Music.
A source said: "Rihanna has wanted to work with Beyoncé for some time now and, after talking about a duet at this year's Grammys, they have finally managed to set aside some time to record together."
"The song will feature on Beyoncé's album and will be a number one smash hit for sure."
As previously reported, Beyonce's new album also includes production from the likes of Odd Future's Frank Ocean and Sia.
Meanwhile, Beyonce's new single 'Girls' leaked online yesterday (April 19)
(by Holly Frith)