January 14, 2010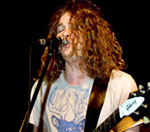 Memphis garage punk rocker Jay Reatard has died aged 29, his former record label has confirmed. Goner Records posted a banner on their site confirming the singer's death and stating that funeral plans will be announced soon.
Read more >>

January 14, 2010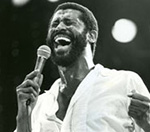 Influential soul singer Teddy Pendergrass has died at the age of 59, his son has confirmed. Teddy Pendergrass II said his father died in hospital in Philadelphia after failing to recover fully from colon cancer surgery eight months ago.
Read more >>

January 14, 2010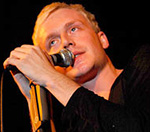 Mr Hudson, Crowded House and Hockey have been added to the Isle of Wight Festival line up. The new acts join a hyper-eclectic bill that boasts Jay-Z, The Strokes, Blondie, Pink, Calvin Harris, Doves, Vampire Weekend, Spandau Ballet, Paloma Faith, Orbital and Friendly Fires.
Read more >>

January 14, 2010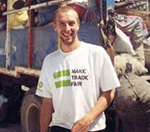 Coldplay's Chris Martin and Glastonbury organiser Emily Eavis have appealed for people to donate to Oxfam to help those hit by the Haiti earthquake. Up to 500,000 people are feared dead in the natural disaster, while those who survived the 7.0 magnitude quake in the already impoverished country are relying heavily on aid.
Read more >>

January 14, 2010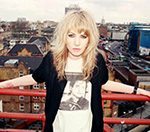 The artist behind the artwork on Ladyhawke's eponymous debut album is auctioning off a painting to help victims of the Haitian earthquake. Artist Sarah Larnach's sister Emily Sanson-Rejouis, her husband and three daughters are in Haiti right now and she says only Emily and one daughter have been confirmed alive.
Read more >>

January 14, 2010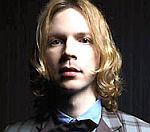 Beck and the Pixies have both paid their respects to Jay Reatard who died aged just 29 yesterday. Reatard – real name Jimmy Lee Lindsey Jr – was found dead in his bed at home in Midtown, Memphis at 3.30am local time yesterday morning.
Read more >>

January 14, 2010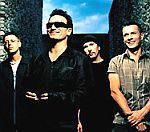 The BBC have admitted they gave U2 too much coverage when their album 'No Line On The Horizon' was released in February 2009. The Irish band were filmed and aired by the BBC performing on the roof of Broadcasting house, Jo Whiley hosted a U2 special and BBC online also gave them heavy coverage, amongst other things.
Read more >>

January 14, 2010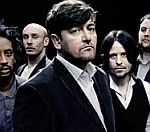 Elbow could release their new album by the end of 2010 according to drummer Richard Jupp. Jupp told NME.com that the sessions for the Manchester bands fifth album are "rabid" and that Guy Garvey's recent claims that the band were experimenting with shoegaze and psychadelic sounds were "innacurate".
Read more >>

January 14, 2010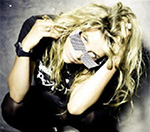 Ke$ha has knocked Susan Boyle off the top of the US album chart, ending the Scottish singer's six week reign at number one. The 22-year-old singer debut album 'Animal' shifted 152,000 copies compared to the 93,000 units of Boyle's 'I Dreamed A Dream', according to Nielsen SoundScan.
Read more >>

January 14, 2010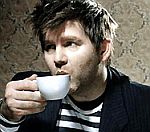 James Murphy has declared that the next LCD Soundsystem album may well be the last. After stating that the as yet untitled LCD Soundsystem album "Should probably be the last one" Murphy admitted that he has made similar claims in the past and said, "I know I said that last time and things changed but I don't like to repeat myself."
Read more >>

January 14, 2010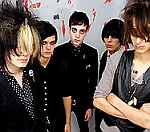 The Horrors, Franz Ferdinand and Fatboy Slim are amongst the acts confirmed for the third SOS 4.8 Festival in Spain. Nada Surf and Madness will also be rubbing shoulders with a host of Spanish bands including Delorean, Love of Lesbian, We are Standard and Joe Crepusculo. More acts will be confirmed soon.
Read more >>

January 14, 2010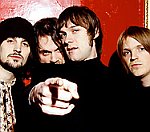 Kasabian believe that digital music and illegal downloading has taken the magic out of buying music. In fact, they're so despondent with the digital revolution, the Leicester band joked that they'd like to blow up iTunes.
Read more >>

January 14, 2010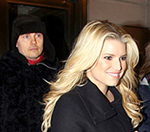 Rumoured celebrity couple Jessica Simpson and Billy Corgan are making sweet music together. Oh yes. Photographer friend Kristin Burns uploaded a photograph onto Twitter yesterday of the couple in the recording studio, writing: "in the studio snap of @jessicasimpson and @billy working on a song..."
Read more >>

January 14, 2010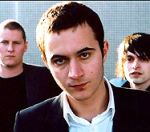 Editors have announced an intimate gig at London's Water Rats venue on January 27. The show, in association with XFM and Barclaycard, will see the band switch their usual large shows for a venue usually associated with bands just starting out.
Read more >>

January 14, 2010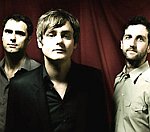 Keane have unveiled the track-listing to a new eight-track EP, their first material since 2008's 'Perfect Symmetry'. Titled 'Night Train', the EP was recorded in various studios throughout the globe on the band's 'Perfect Symmetry' world tour and is set for release digitally and as a CD on May 10th.
Read more >>

January 14, 2010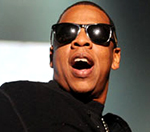 Jay-Z has rubbished internet claims that the video to his new single 'On To The Next One' contains satanic messages. In the blogosphere, some have claimed that the ram skulls, black crows and general dark imagery in the promo allude to devil-worshipping undertones.
Read more >>