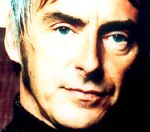 Paul Weller
was questioned by police in Prague after he and another woman were allegedly found "semi conscious" in the street, according to reports.
The former Jam frontman is said to have been drinking heavily with 23-year-old Hannah Andrews during a night out in the city.
Video footage obtained by the Sun newspaper shows the singer performing in a bar alongside a local guitarist.
The guitarist, Brad Huff, told the newspaper: "He was really terrible. I told him he couldn't sing. He was just kind of howling.
"His girlfriend was aggressive and kept blowing me raspberries. She fell off her bar stool and passed out on the floor."
Weller was apparently approached by police outside the venue after the pair were found lying in the street together.
One drinker said the pair were "almost incoherent", adding: "The cops said if they couldn't figure out where they were staying they'd take them to the drunk holding tank.
"They figured they had to be at a nearby hotel and Weller was half-carried there."
Father of five Weller is reported to have left his partner of 13 years, Samantha Stock, last month to begin a relationship Andrews.
(by Jason Gregory)