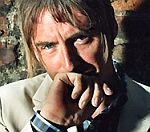 Paul Weller
says
Oasis
' split last year was the best possible outcome for brothers Noel and Liam Gallagher.
The Manchester group disbanded after guitarist Noel said he could no longer work with his brother.
"I feel the weight's been lifted from both of their shoulders and creatively it's going to be better for everyone," Weller told XFM.
Noel and Liam are currently working on solo albums, and Weller, who is friends with both, said he expected their new projects to be "really good".
"Lovely boys. They're all good. They're all buzzing," he added.
Weller is currently promoting his new album, 'Wake Up The Nation', which is released on Monday (April 19).
(by Jason Gregory)