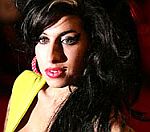 Amy Winehouse
is considering a move to the Caribbean, according to reports.
The singer, who is currently on holiday in St Lucia, has been quoted as saying she could "easily" move to the region.
"I could easily live here. The people are amazing and the local music scene is inspiring," she told the Daily Star newspaper.
A source told the newspaper that Winehouse has been "glowing" since she arrived on the Island.
"Amy has been soaking up the local culture. She has attended a music festival and been seeking out bands in the village," the source said.
As previously reported, Winehouse was apparently filmed dancing topless on her hotel balcony earlier in her trip.
(by Jason Gregory)