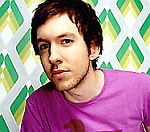 Katy Perry
and
Calvin Harris
have been involved in a Twitter feud.
Last night Perry tweeted to fans that Calvin Harris had cancelled his appearance as support act for her Dublin show.
Perry posted the message over Twitter: "FYI ALL UK & IRELAND RELATED SHOWS @CalvinHarris will NOT be joining in on the fun and has CANCELLED last minute."
Harris tweeted back: "Sorry to all who wanted to see me with Katy - her team suddenly moved the goalposts, and i was to appear on stage with no production.
"It would have looked s*it, sounded s*it - trust me you would have been more disappointed SEEING the show than u are with me cancelling."
She replied: "CalvinHarris ...funny the goal post seems to be perfectly fine for New Young Pony Club, Yelle, Robyn, Marina & The Diamonds to name a few.
"or how bout Janell Monae and her 16 piece band... Etc... it's fine, I'm used to you canceling on me, it's become ur staple!"
(by Holly Frith)