March 11, 2011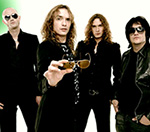 The Darkness have reformed in their original line-up after brothers Justin and Dan Hawkins resolved a long-running dispute. No official announcement has been made about their plans, but the band have launched new website, theactualdarkness.com.
Read more >>

March 11, 2011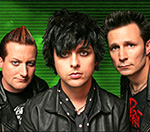 The Broadway musical American Idiot, which is based on the career of Green Day, is set to close next month. The curtain will come down on the production on April 21 after over 400 performances at St James Theater in New York.
Read more >>

March 11, 2011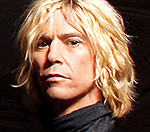 Former Guns N' Roses member Duff McKagan has called reports that the band are set to reform in their original line-up "bullsh*t". In February, it was claimed the band were set to get back together with Axl Rose to play the half-time show at the Super Bowl in 2012.
Read more >>

March 11, 2011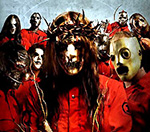 Slipknot have announced that Donnie Steele will replace late bassist Paul Gray. Steele, who was the band's original guitar player, will fill in on their upcoming gigs this summer. Gray died last year.
Read more >>

March 11, 2011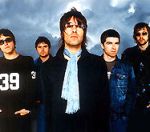 Former Oasis member Paul Arthurs, aka Bonehead, has said he would consider reuniting with the band. The guitarist, who quit the group in 1999 while recording fourth album 'Standing On The Shoulders Of Giants', said he would like to be involved if it was for charity.
Read more >>

March 11, 2011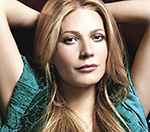 Gwyneth Paltrow has come under fire after she covered a song by convicted paedophile Gary Glitter during an appearance on the hit US TV show, Glee. The actress sang Glitter's 1973 hit, 'Do You Wanna Touch Me' on an episode which has already aired in the US and is due to be shown in UK on Channel 4's digital channel E4.
Read more >>

March 11, 2011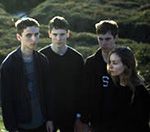 These New Puritans have announced details of a one-off gig in London. The gig, at Heaven on May 18, will see the group perform a mixture of new and old material, as well as showcase a new line-up.
Read more >>

March 11, 2011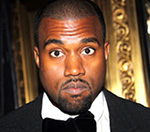 Kanye West was refused entry to several catwalk shows at Paris Fashion Week, according to reports. The rapper was apparently turned away from runway shows for Alexander McQueen and Louis Vuitton after turning up uninvited.
Read more >>

March 11, 2011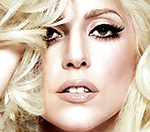 Lady Gaga has launched a new fan community called Little Monsters. The website, littlemonsters.com, currently features an image of the singer's face created using pictures of her fans and a registration form.
Read more >>

March 11, 2011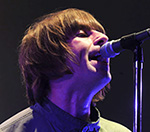 Liam Gallagher has conceded that Beady Eye's debut album is "not the best" but that the band are pleased with the results. The group, which consists of Oasis' former line-up minus Gallagher's brother Noel, released 'Different Gear, Still Speeding' last month.
Read more >>

March 11, 2011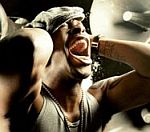 Busta Rhymes will headline the One Love Peace Festival in London this summer. The event, at Wembley Arena on July 31, will mark the 30th anniversary of Bob Marley's death.
Read more >>

March 11, 2011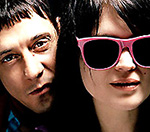 The Kills have announced details of a UK tour in support of their new album 'Blood Pressures'. The duo of Jamie Hince and Alison Mosshart will play six dates, starting at Manchester's Central Methodist Hall on May 27.
Read more >>

March 11, 2011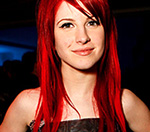 Paramore's Hayley Williams and Katy Perry are among the music stars who have expressed their sadness following the devastating earthquake and tsunami in Japan. The country was rocked by its most powerful earthquake since records began in the early hours of this morning (March 11).
Read more >>

March 11, 2011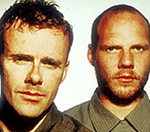 Leftfield and Swedish House Mafia are among the additions to the line-up for T In The Park in Scotland this summer. Other new additions to the bill include a Calvin Harris DJ set, 2ManyDJs, Felix Da Housecat and Silicone Soul.
Read more >>

March 11, 2011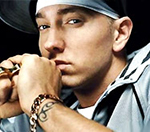 Eminem has said Detroit will not be "defeated" in a open letter about his home city. The letter, released via video, shows the rapper walking through the city's streets and also features footage of locals.
Read more >>

March 11, 2011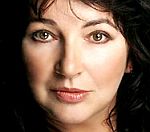 Kate Bush will release a new album called 'Director's Cut' later this spring, it's been announced. The album will see Bush re-visit some of her most famous songs from the albums 'The Sensual World' and 'The Red Shoes'.
Read more >>

March 11, 2011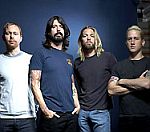 Foo Fighters are set to release a covers album for Record Store Day. The album, entitled 'Medium Rare', includes re-imaginations of songs by the likes of Paul McCartney & Wings, Thin lizzy, Pink Floyd and The Ramones.
Read more >>

March 11, 2011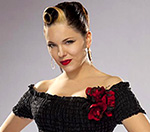 Imelda May and The Undertones have joined the line-up for the inaugural London Feis festival. The event, which will take place in Finsbury Park on May 18, will also feature Christy Moore, The Waterboys, The Saw Doctors, Nanci Griffith and The Fureys.
Read more >>

March 11, 2011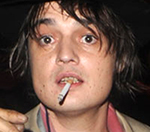 Pete Doherty has been questioned by German police on suspicion of stealing records and guitarist from a record store in Regensburg. The Libertines and Babyshambles star is under investigation along with two other men over the burglary in the early hours of Tuesday morning (March 8).
Read more >>

March 11, 2011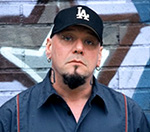 Former Iron Maiden singer Paul Di'Anno has been jailed after being found guilty of benefit fraud. Di'Anno, 52 - real name Paul Andrews - admitted eight counts of benefit fraud at Salisbury Crown Court last month.
Read more >>