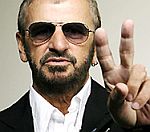 The former Liverpool home of
Beatles
drummer
Ringo Starr
is to be demolished.
Councillors have decided that the property, in Madryn Street, Toxeth, is not worth saving.
It will now be knocked down as past of widespread redevelopment in the area.
Council leader Joe Anderson told the Liverpool Echo he didn't think Starr's former home should stay standing.
"If it was next door to Paul McCartney's house, you could make the argument," he said.
"But given it is stuck in the middle of a block of terraces which have to be demolished, that has to be taken into account."
The decision has drawn a mixed reception from locals, many of whom claim the house has become a visitor attraction.
(by Jason Gregory)