August 4, 2010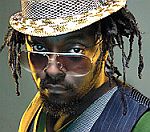 Black Eyed Peas star Will.i.am has condemned a forthcoming new Michael Jackson album. The record, due to be released in November, includes 10 previously unheard songs, as well as forgotten tracks.
Read more >>

August 4, 2010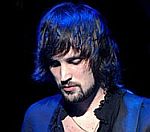 Kasabian guitarist Serge Pizzorno has become a father for the first time. The singer's partner Amy gave birth to 6lb Ennio Silva Pizzorno four weeks early on Monday (August 2).
Read more >>

August 4, 2010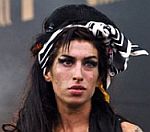 Amy Winehouse has sparked fears after she went on a 16-hour bender following a row with her boyfriend, it's been reported. The singer, who has battled a drink and drugs problem, was pictured lying slumped on a pub table at 9.30am on Tuesday (August 3).
Read more >>

August 4, 2010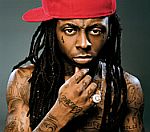 Lil' Wayne has paid tribute to Eminem during an interview from his prison cell. Speaking via phone to US radio station Hot 97, the rapper said he had been listening to Eminenm's latest album 'Recovery' behind bars.
Read more >>

August 4, 2010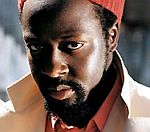 Wyclef Jean is expected to announce his intentions to run for president of Haiti later this week. CNN reports that the former Fugees star will announce his candidacy during an appearance on Larry King Live on Thursday (August 5).
Read more >>

August 4, 2010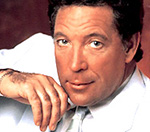 Tom Jones has revealed that he would like to work with Lady Gaga. The veteran singer, whose new album 'Praise & Blame' is at number two on the album chart, said the pair could collaborate on a song.
Read more >>

August 4, 2010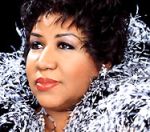 Aretha Franklin has been forced to cancel two free gigs in New York after breaking two ribs. The veteran soul singer also suffered abdominal injuries after falling at her home.
Read more >>

August 4, 2010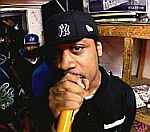 Wiley has announced details of his first full UK tour, which gets under way in Newcastle on October 26. The British rapper will be supported on the 12-date Elusive tour by JME (Boy Better Know), Fugative, RD aka Ruff Diamondz.
Read more >>

August 4, 2010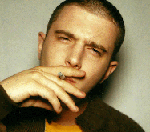 Plan B is developing a Fast Show-style sketch show inspired by his life on tour, it's been reported. The rapper-turned-singer has had meeting with production companies about adapting the idea for TV.
Read more >>

August 4, 2010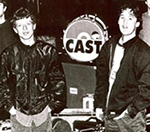 Cast have added a third Liverpool date to their upcoming reunion tour. The band will now play the Academy on December 9, in addition to previously announced shows on November 29 and 30.
Read more >>

August 4, 2010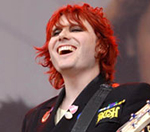 Manic Street Preachers bassist Nicky Wire has described himself as the "Peter Mandelson of rock and roll". It follows his recent comment that the band's new album 'Postcards From A Young Man' was their "one last attempt at mass communication".
Read more >>

August 4, 2010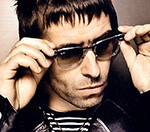 Liam Gallagher has endorsed a new Pup Aid campaign which is aiming to raise awareness about the cruel industry of puppy farming. The former Oasis singer has signed a classic Epiphone guitar, along with his All Saints wife Nicole Appleton and their, Dachshund Ruby Tuesday.
Read more >>

August 4, 2010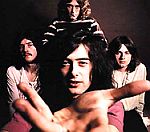 Led Zeppelin's one-off reunion gig at London's O2 Arena three years ago was inspired by a performance by Sir Elton John, it has emerged. The band were initially uncertain about using the venue, but were won over when they were taken to watch one of Sir Elton's gigs there.
Read more >>

August 4, 2010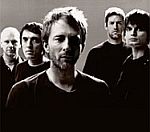 A number of music bloggers have been ordered to remove free download links to Radiohead's 'In Rainbows'. The two major recording industry bodies, the RIAA and IFPI, said the blogs had not been given permission to host the music.
Read more >>

August 4, 2010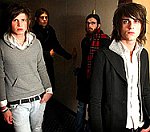 Kings Of Leon have revealed the title and release date for their fifth studio album. The 13-track LP, entitled 'Come Around Sundown', will be released on October 18.
Read more >>

August 4, 2010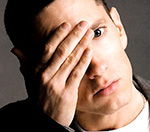 Eminem is set to debut the video for his Rihanna-featuring single 'Love The Way You Lie' tomorrow (August 5). The video will be shown exclusively on MTV at 9pm ahead of the TV show Jersey Shore.
Read more >>

August 4, 2010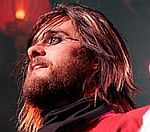 30 Second To Mars frontman Jared Leto has poked fun at Kings Of Leon's recent incident involving pigeon droppings. The band walked off stage three songs into their set at a gig in St Louis last month after a pigeon pooped in bassist Jared Followill's mouth.
Read more >>

August 4, 2010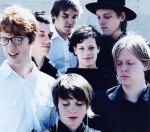 Arcade Fire are on course to earn their first number one album in the UK. The Canadian-based band's third album 'The Suburbs' is outselling current number one 'Recovery' by Eminem in the midweek chart.
Read more >>

August 4, 2010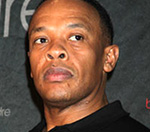 Dr Dre has revealed that he is working on an instrumental gip-hop album about the planets that make up the solar system. The rapper and producer said he had been thinking about the record for "a long time" and that he wanted to call it 'The Planets'.
Read more >>