August 2, 2010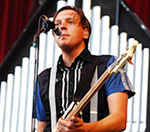 Arcade Fire played a huge homecoming gig as they headlined the opening day of this year's Osheaga festival in Montreal tonight (July 31). The band, whose members are based in the French-Canadian city, thrilled fans with a hit laden set, including material from new album 'The Suburbs'.
Read more >>

August 2, 2010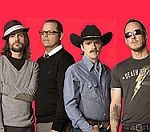 Weezer covered songs by Lady Gaga and MGMT as they closed this year's Osheaga festival in Montreal. The US band delighted fans with a 90-minute career spanning set on the main stage at Parc Jean-Drapeau on Île Sainte-Hélène.
Read more >>

August 2, 2010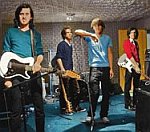 Phoenix headlined a succesful Field Day on Saturday (July 31), rounding off a day that also saw performances from the likes of Caribou, These New Puritans and Simian Mobile Disco. The festival, which has had various technical problems in the past, passed without incident with the music being the true focus of the day.
Read more >>

August 2, 2010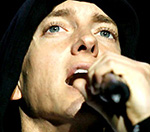 Eminem's album 'Recovery' is Number One for a fifth week this week, making it the first hip-hop album to spend more than a month on the top spot in the UK album charts. 'Recovery' beat off stiff competition from Tom Jones' 'Praise and Blame' with the Welsh crooner having to settle for second place just ahead of Plan B's 'Defemation of Strickland Banks' at three.
Read more >>

August 2, 2010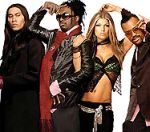 Black Eyed Peas have broken yet another US download record with their single 'I Gotta Feeling' being downloaded 6 million times. The track is now officially the most downloaded track in America ever.
Read more >>

August 2, 2010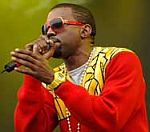 Kane West continued his whistle stop tour of some of America's most influential offices this weekend when he stopped in on magazine Rolling Stone's HQ. West, who previously dropped in on the offices of Facebook and Twitter, gave Rolling Stone a preview of twelve tracks from his forthcoming new album as well as fielding questions from the staff.
Read more >>

August 2, 2010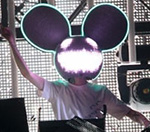 Deadmau5 has been forced to postpone a series of shows after he collapsed onstage in Washington on Saturday (July 31) night. The star, who performs whilst wearing an over sized mouse head piece, collapsed in the cities 9:30 club, complaining of exhaustion and vomiting.
Read more >>

August 2, 2010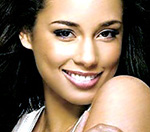 Alicia Keys has married her partner, DJ and producer, Swizz Beats this past weekend (July 31), in a celebrity filled wedding in the Mediterranean. Keys, who is currently pregnant, and Swizz (real name Kasseem Dean), first met in 2008.
Read more >>

August 2, 2010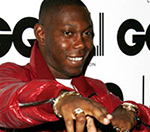 Dizzee Rascal is reportedly teaching TV presenter Fearne Cotton how to rap after attempts to get her singing failed. The pair met whilst filming new Sky1 talent show Must Be The Music. Cotton, 28, is presenting the show whilst Dizzee is acting as a judge.
Read more >>

August 2, 2010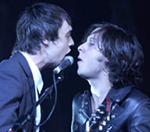 The Libertines are yet to have a single practise for their much publicised reunion shows at this years Reading and Leeds festivals. The bands drummer Gary Powell told The Daily Star that he is due to attend the first practise session, along with Pete Doherty, Carl Barat and John Hassall, on August 9th - just twenty days before they play the festival.
Read more >>

August 2, 2010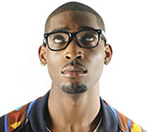 Chart topping duo Ellie Goulding and Tinie Tempah have recorded a track together for Tinie's forthcoming debut album 'Disc-Overy'. Goulding contributes vocals to the chorus of 'Wonderman', a song she describes as being about "Not having all that much when your little and then working very hard and then having a lot more than you used to have and being very grateful," explained Goulding.
Read more >>

August 2, 2010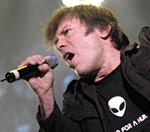 Iron Maiden lead singer Bruce Dickinson has slammed ticket agencies for charging fans so much money to attend concerts. Dickinson, whose band release their new album 'The Final Frontier' on August 16, says tha tickets should be "reasonable".
Read more >>

August 2, 2010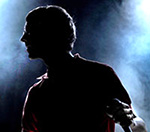 Richard Ashcroft abandoned an Australian concert over the weekend claiming that his voice had failed him and he was unable to perform. Ashcroft and his band, United Nations of Sound, were playing at the Splendour In The Grass festival, at the same time as Pixies and Empire Of The Sun.
Read more >>

August 2, 2010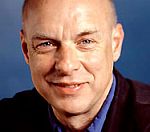 Brian Eno has signed to legendary electronic label Warp and will release an album later on this year. Eno, who has tatsted success both working solo and as part of Roxy Music, is rumoured to be working with guitarist Leo Abrahams.
Read more >>