Charts:
April 25, 2011
# 1
Foo Fighters
"Wasting Light"
# 1
Lady GaGa
"Born This Way"
# 1
Adele
"21"
# 1
LMFAO
"Party Rock Anthem"

August 27, 2008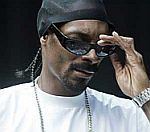 US rapper Snoop Dogg must pass a character assessment test before Australian immigration officials will allow him to perform in the country. The rapper, whose real name is Cordozar Calvin Broadus Jr., is scheduled to tour Australia in October alongside fellow hip-hop star Ice Cube.
Read more >>

August 27, 2008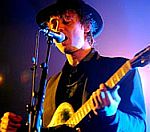 Babyshambles frontman Pete Doherty is to unveil a new autobiographical film in Austria tomorrow (August 28th), according to reports. The singer apparently discusses his former relationship with Kate Moss and friendship with Amy Winehouse in the film.
Read more >>

August 27, 2008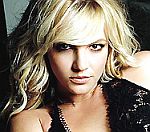 Britney Spears won't be making her live return at next months MTV Video Music Awards in Los Angeles, her manager says. The singer, who has been nominated for best video, was said to have been in talks with organisers about performing live.
Read more >>

August 27, 2008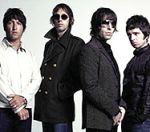 Oasis' Noel Gallagher jokingly warned the bands new drummer not to get too comfortable as they kicked off their world tour in Seattle last night (August 26th). Chris Sharrock, who took over from Zak Starkey earlier his year, was playing his first live show with the band at the Wamu Theatre.
Read more >>

August 27, 2008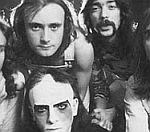 TV presenters Jeremy Clarkson and Tony Robinson have written sleeve notes for a new Genesis retrospective. 'The Beginning – 1970-1975', which is released on November 10th, features remastered albums and a host of rarities.
Read more >>

August 27, 2008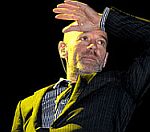 R.E.M frontman Michael Stipe has accused President George W. Bush of desecrating the memory of Martin Luther King. Stipe, who has previously spoken about his dislike of the Bush administration, said it was wrong of Bush to visit the former Civil Rights campaigners graveside during America's invasion of Iraq.
Read more >>

August 27, 2008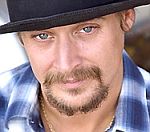 Kid Rock claims he urinated on a sofa belonging to the organiser of the Download Festival after he was treated badly by the event. Rock was due to perform at the festival in June but pulled out at the last minute. Organisers said at the time that he had been rushed to hospital.
Read more >>

August 27, 2008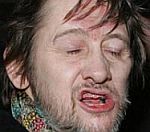 The Pogues have unveiled details about their annual Christmas tour, which will begin this year in Glasgow. The band, who are responsible for the festive classic 'Fairytale Of New York', will also play two shows at the Brixton Academy in London.
Read more >>

August 27, 2008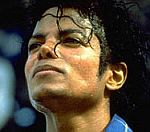 Michael Jackson recorded an album of Robert Burns poems at his studio in California, friend David Guest has revealed. Gest, who featured in the recording sessions, said the pair both regard Burns, who died in 1796, as "our favourite poet in the world".
Read more >>

August 27, 2008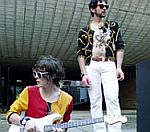 Hollywood actress Kirsten Dunst has begun dating MGMT frontman Andrew Van Wyngarden, it's been reported. Dunst, who last year dated Razorlight singer Johnny Borrell, apparently met Wyngarden following the band's show in New York last month.
Read more >>

August 27, 2008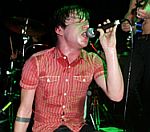 Cage The Elephant have announced details of a massive UK tour, beginning in Coventry on November 1st. The band's nineteen dates also include shows in Cambridge (November 3rd), Liverpool (November 9th) and London (November 19th).
Read more >>

August 27, 2008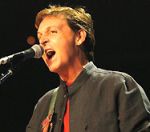 Sir Paul McCartney has said he can't wait to rock Israel ahead of his concert in the country next month. McCartney will perform in the capital Tel Aviv on September 25th – 43 years after being banned from the country along with the rest of the Beatles.
Read more >>

August 27, 2008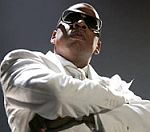 US rapper Jay-Z will reopen the Hollywood Palladium in Los Angeles in October – 68 years after Frank Sinatra first opened the venue. The rapper will be backed by a 12-piece band for his performance, which follows more than a year of extensive renovations at the venue.
Read more >>

August 27, 2008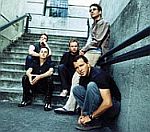 Stone Gossard of Pearl Jam fame is set to play a special intimate gig at New York venue The Living Room on September 14. The concert, dubbed 'Walk The Line', will see Gossard open for acclaimed country music singer Vince Mira.
Read more >>

August 27, 2008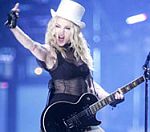 Sir Elton John was a surprise guest at Madonna's concert in Paris last night (August 26th). The singer, who was joined by long-term partner David Furnish, watched Madonna from the audience at the Charles Ehrmann stadium.
Read more >>

August 27, 2008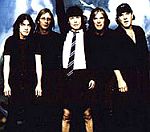 AC/DC's new single, 'Rock N Roll Train', is set to receive its world premiere tonight (August 27) at midnight on the website IHeartMusic.com. The single comes from the band's upcoming album 'Black Ice' that will be released nationwide on October 20 exclusively through Wal-mart, Sam's Club and ACDC.com.
Read more >>