August 7, 2008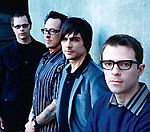 Weezer has announced a North American tour in support of their current release referred to as 'The Red Album'. Kicking off the dates in Boston on September 23, the band will play across the country for 5 weeks until wrapping up the tour in Atlanta on October 25.
Read more >>

August 7, 2008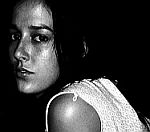 Meiko is offering up a free MP3 of her track 'Under My Bed' for fans in celebration of the release of her self-titled debut album. Released in the US on Tuesday, August 5, the album is climbing up the iTunes chart with help from a new song titled 'Boys With Girlfriends' and a special acoustic EP available for a limited amount of time.
Read more >>

August 7, 2008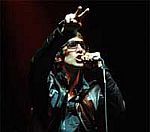 The Verve frontman Richard Ashcroft thinks the band should be regarded in the same was as the US hip-hop collective The Wu-Tang Clan. Ashcroft told the BBC that despite their current reunion, the group had no long term plans and are only committed to fulfilling a series of summer shows.
Read more >>

August 7, 2008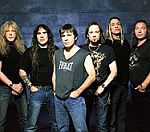 Iron Maiden have asked for their nomination in the Best Live Return category at the Vodafone Live Music Awards to be withdrawn. In a message on their website, the band told people not to cast votes for them because they "are not quite sure where we are returning from".
Read more >>

August 7, 2008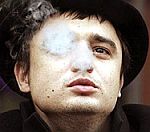 Babyshambles frontman Pete Doherty has reportedly taken his new girlfriend, Portia Freeman, on a nomadic camper van holiday around the British Isles. The pair embarked on their trip yesterday (August 6th) and will take in Doherty's home county of Wiltshire before travelling to Dorset, Devon and Cornwall.
Read more >>

August 7, 2008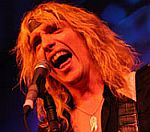 Justin Hawkins played his first gig under new band Hot Leg in London last night. Playing at the Proud Galleries venue in Camden, Hawkins was equally as flamboyant as he used to be when playing with the Darkness – performing stage tricks and sporting pink fingernails.
Read more >>

August 7, 2008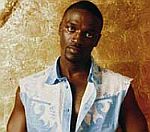 US rapper Akon has admitted he was left stunned when Michael Jackson took him to the cinema in pyjamas. The rapper, who collaborated with Jackson on his new single 'Hold My Hand', also revealed that Jackson's children joined them on the outing.
Read more >>

August 7, 2008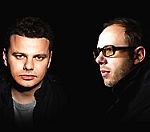 Dance-duo The Chemical Brothers have revealed the artwork for their forthcoming compilation album, 'Brotherhood'. A collage of all of the artwork that the band have used over the years is set out in a pop art formation - and there's a very distinctive feel to it.
Read more >>

August 7, 2008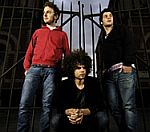 Wolfmother have issued a statement confirming their rumoured split. On behalf of the band, Universal Music Australia announced that both bassist Chris Ross and later drummer Myles Heskett left the outfit "due to irreconcilable personal and musical differences".
Read more >>

August 7, 2008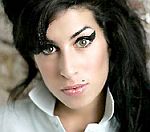 Amy Winehouse has asked her father, Mitch, is she can appear on his radio show next month as an agony aunt, it's been claimed. Mr Winehouse is co-hosting a show on BBC Radio London while the programme's regular host, Danny Baker, is on holiday.
Read more >>

August 7, 2008

Keane frontman Tom Chaplin has contributed a song to a forthcoming album from Annie Lennox. Chaplin's track, entitled 'Pattern of My Life', will appear on the Eurythmics singer's retrospective, 'The Annie Lennox Collection'.
Read more >>

August 7, 2008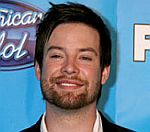 Music producer Rob Cavallo, who was responsible for My Chemical Romance's last album 'The Black Parade', is to produce the debut album from American Idol winner David Cook. "I think he's a great producer with the kind of sound that I want," Cook said in an interview with EW.
Read more >>

August 7, 2008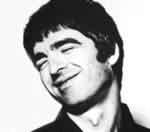 Oasis frontman Noel Gallagher says everyone benefited thanks to the controversial comments he made about Jay-Z's appearance at the Glastonbury festival. Gallagher called the US rapper's booking "wrong" prior to the festival in June, suggesting that hip-hop music had no place at the event.
Read more >>

August 7, 2008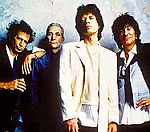 Four new songs by the Rolling Stones will feature on a special DVD release of their recent documentary Shine A Light. The special Collector's Edition of the film, which was directed by Martin Scorsese, also includes candid backstage footage and rare interviews with the band.
Read more >>

August 7, 2008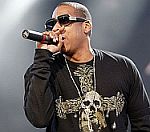 Jay-Z previewed a song from his new album last night (August 6th) during a surprise appearance alongside Kanye West in New York – and the lyrics appeared to directly attack Oasis' Noel Gallagher. West, who was performing his second night at Madison Square Garden as part of his Glow in the Dark tour, began singing the song alone before Jay-Z emerged onto the stage.
Read more >>

August 7, 2008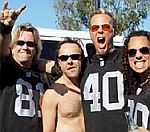 Metallica's drummer Lars Ulrich has praised the bands relationship with their fans, especially those who have stuck by the group as they've continued to challenge their sound. "We've always hovered in our own little bubble, and we've never really had to answer to anybody other than ourselves, and we have an amazing relationship with our fans," Ulrich told MTV.
Read more >>