Charts:
April 25, 2011
# 1
Foo Fighters
"Wasting Light"
# 1
Lady GaGa
"Born This Way"
# 1
Adele
"21"
# 1
LMFAO
"Party Rock Anthem"

Birthdays:
August 1, 1981
Ashley Angel
(
O-Town
)
August 1, 1964
Adam Duritz
(
Counting Crows
)
August 1, 1963
Coolio
August 1, 1960
Suzi Gardner
(
L7
)
August 1, 1960
Chuck D
(
Public Enemy
)
August 1, 1959
Joe Elliot
(
Def Leppard
)
August 1, 1958
Michael Penn
August 1, 1953
Robert Cray
August 1, 1951
Tim Bachman
(
Bachman-Turner Overdrive
)
August 1, 1946
Boz Burrell
(
Bad Company
)
August 1, 2008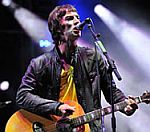 The Verve and Muse will do battle for the best live act at this years Vodafone Live Music Awards. Kaiser Chiefs and Primal Scream are also nominated for the award, which will be handed out at a ceremony in London this autumn.
Read more >>

August 1, 2008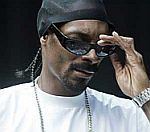 Two associates of Snoop Dogg have been arrested after police stopped the rapper's tour bus en route to a concert in Dallas. Ethan Calhoun, 27, and Kevin Barkey, 26, were both charged with marijuana possession after police found two ounces of the drug.
Read more >>

August 1, 2008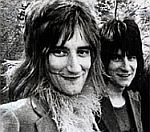 Former Faces bandmates Rod Stewart and Ronnie Wood are continuing to argue over money – 30 years after Wood first claimed Stewart was "tight". Although Stewart has always denied the claim, the singer claims his former guitarist still won't let the issue go.
Read more >>

August 1, 2008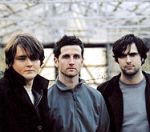 Keane have confirmed that their new album will be called 'Perfect Symmetry'. The album, which will be released on October 13th, was recorded at studios in Paris, London and Berlin.
Read more >>

August 1, 2008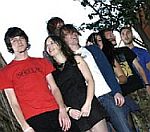 Los Campesinos! are to release their second album, entitled 'We Are Beautiful, We Are Doomed', on October 13th. The album was recorded last month alongside Blonde Redhead and Wu Tang Clan produced John Goodmanson.
Read more >>

August 1, 2008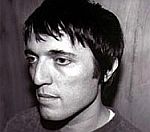 Radiohead bassist Colin Greenwood has contributed to the score for the forthcoming movie Woodpecker. Greenwood plays bass on the soundtrack to the Alex Karpovsky film, will also features Clap Your Hands, Say Yeah brothers Lee & Tyler Sargent.
Read more >>

August 1, 2008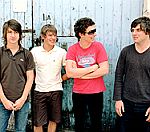 The Arctic Monkeys are struggling to record their third album because guitarist Jamie Cook and his girlfriend can't decide where to live, it's been reported. According to the Mirror, Cook and Katie Downes' indecision is causing "Yoko Ono" like problems for the band.
Read more >>

August 1, 2008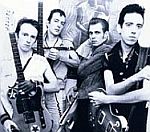 Clash's entire performance at the Shea Stadium in 1982 is to be released on CD. The band's 15-song set at the New York venue, which closed earlier this month, will be available to buy from October 15th.
Read more >>

August 1, 2008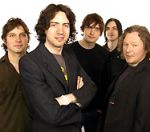 Snow Patrol have recorded their new album, 'One Hundred Million Suns', in the same studios as fellow Irishmen U2. The band's new album, which is the follow-up to 2006's 'Eyes Open', is due out later this year.
Read more >>

August 1, 2008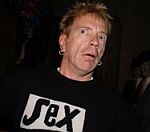 Sex Pistols frontman John Lydon has hit out at Amy Winehouse and Pete Doherty – calling the latter a "coward". In an interview with the Daily Record, Lydon said that the Babyshambles singer had become trapped in a pulicity campaign that has "run out of order".
Read more >>

August 1, 2008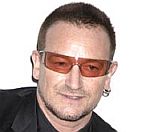 An online petition will donate all its proceeds to Aids charities if it achieves its main target – to get U2 frontman Bono to retire from public life. Organisers say the petition, which has so far raised $390, wants to help stop Bono from "leading misguided counter-productive philanthropy efforts".
Read more >>

August 1, 2008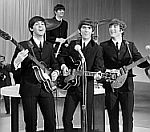 A recording of John Lennon and Sir Paul McCartney sharing jokes with each other is set to go under the hammer. The candid clip is expected to raised upwards of £12,000 when it is auctioned next Tuesday at the Cameo auction house.
Read more >>

August 1, 2008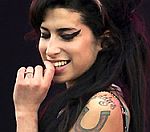 Amy Winehouse's mother, Janis, says she believes her daughter no longer uses drugs. Speaking to the Mirror newspaper, Mrs Winehouse said her daughter's recent health problems, which include being diagnosed with traces of the lung disease emphysema, had given her "a bit of a wake-up call."
Read more >>

August 1, 2008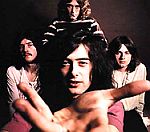 Led Zeppelin will not reform to play a one off show at Cardiff's Millennium stadium, despite desperate efforts to get the band to consider the concert. It had been hoped that the group would announce more shows following their reunion concert at the O2 Arena in London last December.
Read more >>